How Do I Get A Restraining Order To Protect Against Domestic Violence In Fort Lauderdale?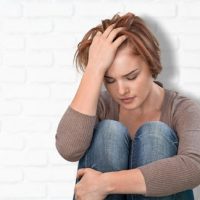 Nearly all couples fight. When these become physically, sexually, or emotionally abusive, you need to be aware of options available. Getting a restraining order against your partner can help to protect you against domestic violence in Fort Lauderdale.
How Can A Restraining Order in Florida Protect Me?
An Injunction For Protection Against Domestic Violence In Florida, otherwise known as a restraining order or protective order, can help to protect you against an abusive partner. It can be used in cases where they engage in any type of conduct that puts you at risk. This includes physical and sexual assault, verbal harassment, stalking, hindering your movements or preventing you from leaving the house, making threats, and other types of abusive actions.
A restraining order can be brought against a spouse, domestic partner, and other relatives or people living in your home. Acts of abuse may have been directed towards you or your children. Protections afforded by this type of order include:
Prohibits the abuser from residing in the home;
Prevents them from approaching you at school, work, or other public places;
Prohibits them from contacting you via phone, text, mail, email, or other electronic means;
Prevents them from having access to your children;
Prohibits them from having a weapon in their possession;
Requires them to report to the court periodically;
Requires them to attend anger management or drug and alcohol counseling.
Once a protective order is in place, your partner or other abuser could be subject to immediate arrest if they attempt to violate it.
Obtaining An Order For Protection From Domestic Violence In Fort Lauderdale
The Domestic Violence Intake Unit of the Broward County Court provides assistance to people suffering abuse at the hands of their partner or others. It is important to get to a safe location and to notify police immediately if any act of violence occurs or if an abuser makes any type of threat. A restraining order may be obtained by filing the appropriate legal documents or appearing at a Domestic Violence Service location. The court can often make a decision on whether to issue the order that very day. This decision is based on information you provide, including:
The history of your relationship with the alleged abuser;
Any threats made against you, your family members, or your pets;
Any acts of violence committed against you or others involved;
Whether they have destroyed personal property or engaged in other actions that caused you to fear for your safety.
Whether the alleged abuser has been charged with domestic violence or other crimes in the past.
Let Us Help You Today
If you are dealing with an abusive partner, it is important to know you are not alone. As an experienced Fort Lauderdale domestic violence attorney, Vanessa L. Prieto can help you get the protection you need. To request a confidential consultation, contact our office today.