Experienced Fort Lauderdale Divorce Attorney Advocating for Florida Families
Vanessa L. Prieto, Sole Practitioner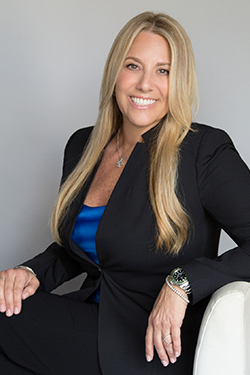 Vanessa Prieto has more than 25 years of experience representing clients in family law, civil litigation, and commercial litigation cases. In her dissolution (divorce) and post-dissolution cases, which often include matters involving alimony, child support, custody/timesharing, and domestic violence, she puts the welfare of children first, offering dedicated and compassionate counsel. Such matters are often times high conflict and require not only knowledge but the professionalism and determination that Ms. Prieto provides to all clients. In addition, she handles appellate cases as well as general civil litigation matters such as real estate matters, contracts, and business disputes. Believing preparation is the key to success, Ms. Prieto guides clients to the swiftest possible resolution with minimal court involvement whenever possible. She takes great pride in being able to turn her clients' lives around while saving them both time and money.
In addition to representing clients in divorce, family law and other practice areas, Ms. Prieto is a published author and previously served as an Adjunct Professor at the Shepard Broad Law Center, Nova Southeastern University (NSU).
Contact us today for your free family law consultation
At Vanessa L. Prieto Law Offices, LLC, we offer compassionate and sound counsel to our family law and civil litigation clients from Broward, Miami-Dade and Palm Beach Counties. Contact us today at 954-800-2362, or contact us online for your complimentary initial consultation. Our hours are Monday through Friday, 8:30 a.m. to 6:00 p.m., with Saturday appointments available upon request.
---
Practice Areas
Family law:

Alimony — known as spousal support in Florida
Appeals
Child Custody (known as Timesharing in Florida)
Child support
Domestic violence
Divorce — known as dissolution of marriage in Florida
High net worth matters requiring forensic accountants
Marital Settlement Agreements (MSA)
Military Divorce
Paternity
Probate
Prenuptial Agreements
Postnuptial Agreements
Same Sex Divorce
Wills/Trusts/Estate Planning

Complex civil and commercial litigation:

Appeals
Banking Law
Breach of Contract
Business Disputes
Collection/Judgment Matters
Contracts
Defamation/Libel
Foreclosure Issues
General Disputes
Investor Relations
Real Estate Disputes and Purchase and Sale Assistance
Torts and Personal Injury
Bar admissions
Florida, 1997
U.S. District Court of Appeal, Southern District of Florida
Education
J.D., Nova Southeastern University, 1997
B.A., Barry University, 1991
Professional associations
Broward County Bar Association

Member, sections on City Council and Local Government Law, Environmental and Land Use Law

Florida Bar Association
Articles
"The Growth Management Pendulum: The Ecological Clock Is Ticking for Florida and Other States," Nova L. Rev., Winter 1996
"A Survey of Florida's Recent District Court of Appeal and Administrative Decisions Involving Bid Protests: Challenging the Government's Conduct Regarding a Public Procurement," Nova L. Rev., Fall 2000
Community involvement
Ambassador to the President's Advisory Council at Nova Southeastern University
Served as a Volunteer on the following Florida Bar Association Committees: Domestic Violence Committee, Education Committee, Ethics Committee, and General Magistrates Liaison Committee