What You Need To Know About Marital Property Division In Fort Lauderdale Divorce Proceedings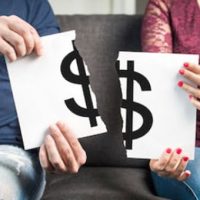 When going through a divorce in Fort Lauderdale, marital property and asset division is an important part of the process. Even if you have not been married long or have few significant financial holdings, these proceedings can be complex and potentially contentious. Property division is an issue that must be resolved in any divorce case before a final order can be used. The following details what you need to know about it to prepare yourself and protect your rights.
Marital Property and Asset Division In Fort Lauderdale
Guidelines for marital property and asset division in a Fort Lauderdale divorce are listed under Section 61.075 of the Florida Statutes. These dictate that any real estate, homes, cars, household belongings, sports or recreational items, antiques, artwork, and money in financial accounts acquired or accumulated over the course of your marriage must be divided on an equitable basis. It also applies to retirement benefits, investments, shares in business, and other holdings.
Rather than splitting everything evenly between the two parties in a divorce, the court aims for an equitable division of marital property and assets. This means they will attempt to determine a fair arrangement, taking into consideration the following:
The length of time the couple was married;
The total value of any property and assets they possess;
Each person's income and earning capacity;
Their contributions to the marriage;
Any actions either may have taken to deplete assets, such as gambling or spending money on affairs;
The total amount of debt the couple currently carries;
Any other details that are likely to be relevant in the case.
Reaching A Marital Property Settlement
When going through a divorce in the Broward County Court, it is generally better to negotiate a settlement agreement regarding the division of property and assets between you and your spouse rather than simply leaving it up to the judge. This allows you to make more personalized arrangements, taking into consideration all the specific factors involved in your case.
You should have an experienced Fort Lauderdale divorce attorney by your side during marital property negotiations to protect your rights. Other important ways you can protect yourself in reaching a settlement includes:
Make sure to provide a complete inventory of all marital property and assets prior to negotiations.
Notify your attorney if anything appears to be missing or if bank accounts have been depleted. It is not uncommon for spouses to attempt to hide assets to avoid having to divide them.
Refrain from discussing the matter or making any arrangements with your spouse without your attorney present.
Realize that you may have to compromise and refrain from trying to use marital property negotiations as a way of getting revenge against your spouse.
Reach Out to Us Today for Help
When dealing with marital property and asset division in a divorce, the law office of Vanessa L. Prieto can help ensure your rights are protected. To discuss the options in reaching a settlement, contact our Fort Lauderdale marital asset division attorney and request a consultation today.