Fort Lauderdale Divorce Attorney
We help families through the toughest Fort Lauderdale family law & divorce issues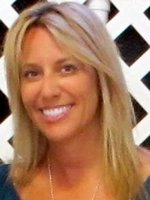 At Vanessa L. Prieto Law Offices, LLC, we understand the effects that contentious family law and divorce issues can have on our clients. A family law matter that is not resolved in a professional and efficient manner can be emotional, expensive, and damaging to your family and your life. Our goal is to help you make it through this difficult time and seek a swift resolution with minimal court involvement. We prepare for victory by establishing a quality plan that emphasizes the areas that are most important to you. Our attentive Fort Lauderdale divorce attorneys work individually with you to resolve your high-conflict family law matter.
Helping Fort Lauderdale Residents Through High-Conflict Divorce In Florida
If you are going through a dissolution of marriage proceeding, you are facing difficult decisions that influence your family's future. You may need our Fort Lauderdale divorce attorney to counsel you and answer your many questions on issues related to:
Child custody — Fort Lauderdale child custody matters often bring very high-conflict issues. For parents who are going through a divorce, retaining custody of their children is often one of the most—if not the most—important issues. We always put your children first, and tirelessly advocate for their best interests. We offer strategic advocacy to show how you are the more appropriate custodial parent for your children, and can help you to demonstrate to the court why your children's best interests are served if you are granted full custody.
Child support — Fort Lauderdale child support is often fiercely litigated because payments last until the children reach 18 years of age. We likewise always put your children's best interests first when it comes to support payments. We make sure that your children receive everything they need without wasteful spending. We can advocate for you whether your are the parent in need of support or the parent responsible for paying child support. 
Domestic violence — If you are the victim of Fort Lauderdale domestic violence, you need to find a safe place to stay. Once you have done so, please contact us for additional support. We can petition for an order of protection on your behalf to ensure that your abuser leaves you alone. We can also help you to receive a temporary order of support or custody of your children so that your whole family is protected.
Our Fort Lauderdale family law attorneys are highly experienced in the most contentious of divorces. Our experienced attorney offers high-quality representation that works to resolve your issues.
Fort Lauderdale Divorce & Family Law Attorney
Our attorneys can handle a wide variety of cases related to divorce as well as other family law matters. If you have a family law issue that you do not see listed below, please do not hesitate to call us. Chances are, we can help. Areas of family law that we have experience in include:
While divorce is one of the most common issues that our lawyers handle, many of the other issues above—like paternity, alimony, and prenuptial agreements, are extremely important for individuals and families in Fort Lauderdale. Without the advice and advocacy of a legal professional, these issues may not be resolved in your favor – taking the risk of representing yourself during a family law matter is simply not worth it.
Experienced Fort Lauderdale Civil & Commercial Litigation Attorneys
In addition to our family law services, we are respected for our complex civil and commercial litigation practice. We are experienced in a wide array of areas, including contract law, post-judgment modification, and real estate disputes. Further, we have experience in a variety of civil, real estate and commercial legal issues, including:
Foreclosure;
Breach of contract;
General disputes;
Banking laws;
Torts and personal injury;
Libel;
Loans; and
Investor relationships.
Our large civil practice often overlaps with and anticipates the needs of our family law clients, and provides us with the edge that your legal issue demands. For example, our experience in contracts is applied each time we draft a marital settlement agreement, prenuptial or postnuptial agreement or domestic partnership law document. Our respected real estate dispute services are useful in the division of marital assets process. Our broad experience allows us to advocate better for you. We are very skilled at conflict resolution, whether when resolving an issue present in divorce—such as fair division of property—or when resolving a business breach of contract. We are ready to meet with you whether you are an individual, a family, a small business owner, or the representative of a large corporation.
Our Experienced Family Law Firm Serving Fort Lauderdale
A Fort Lauderdale family law issue or other civil litigation issue can cause significant stress and uncertainty. When your family or your business is in the midst of a legal conflict, you need a professional on your side who will advocate for you. We will work hard on your behalf, regardless of the scope of the issue, and will guide you through every stop of the family or civil law issues. If you want an experienced law firm on your side that you can trust, look no further than our Fort Lauderdale family law and civil litigation firm. With a large staff behind us, we can handle the full breadth of your legal issue, from research to recovering the proper documents to filing your paperwork to presenting your case before a judge and more. If you have any questions, do not wait to call us today – your first consultation with us is always free.
Vanessa L. Prieto Law Offices, LLC is conveniently located north of Davie Boulevard in downtown Fort Lauderdale. We are close to Broward Hospital and just three blocks from the county courthouse. Our office hours are Monday through Friday from 8:30 a.m. to 6:00 p.m., with Saturday appointments available upon request. For your free initial consultation, call us today at 954.817.0402 or contact us online. We look forward to working with you!