Child Relocation In Fort Lauderdale: What You Need To Know Before Making A Move With Your Child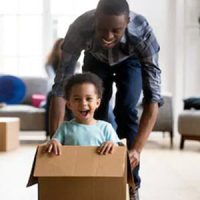 In order to provide for yourself and your child, you may be considering a relocation. This can provide opportunities that benefit you both, but before taking action be aware of the legal requirements.  Our Fort Lauderdale child relocation lawyer explains more about what is involved.
Satisfying Court Requirements Before Relocating With Your Child
If you are a divorced or unmarried parent, you likely have a child time-sharing order in place. This provides detailed arrangements in regard to the amount of time each parent gets to spend with the child. Once a court order is issued, it is vitally important to adhere to all the terms. This includes any restrictions regarding parent/child relocations.
Under the Florida Statutes, you are generally required to notify the court and get approval if you intend to move more than 50 miles away from your current residence and intend to remain in the new location for 60 days or more. There are two options in terms of getting a child relocation approved:
The other party consents to the move: You must notify the child's other parent (or anyone with rights under the court order, such as a grandparent who has primary rights in regard to a parenting plan) of any intended moves. If they consent, you can file a written agreement with the court. This should outline any proposed changes in the parenting plan and arrangements for transporting the child between the two locations.
The other party does not consent to the move: If the other party refuses to consent to the move or cooperate in modifying the parenting plan, you will need to file a petition to relocate with the court. You will also need to provide compelling reasons for making the move and why the judge should approve your relocation.
When The Other Parent Refuse To Consent To A Move 
Cases in which one parent refuses to cooperate with a relocation request are relatively common. This is particularly true if the proposed move involves a significant distance and impacts the total amount of time they will get to spend with the child. When filing a petition to relocate with the Broward County Family Court in this type of case, you will need to show compelling reasons for the move. This may include:
A better job opportunity;
Being required to transfer by your current employer;
Moving closer to family, who can help with child care arrangements;
Moving to an area that offers safer and more affordable housing;
Being able to send your child to better schools or provide them with other opportunities not available at your current location.
Get Trusted Legal Guidance From Our Fort Lauderdale Child Time-Sharing Lawyer
Relocating with your child without notifying the court could result in serious penalties, including loss of parental rights. For trusted legal guidance in this situation, reach out to the law offices of Vanessa L. Prieto. Give us a call or contact our office online today to request a consultation with our Fort Lauderdale child time-sharing lawyer.
Sources:
leg.state.fl.us/Statutes/index.cfm?App_mode=Display_Statute&URL=0000-0099/0061/Sections/0061.13001.html
browardclerk.org/Divisions/Family