Emergency Preparations: Protecting Your Children In A Fort Lauderdale Parenting Plan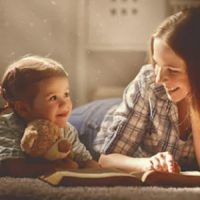 September is National Preparedness Month and emphasizes the importance of making emergency plans. Unexpected events can and do happen, which can put your family at risk. Parents with child time-sharing arrangements in place need to address potential concerns in advance. Our Fort Lauderdale child time-sharing lawyer explains how to include emergency preparations in your parenting plan.
Making Sure You And Your Family Are Prepared For Unexpected Events
When 9/11 happened 21 years ago, it took the public by surprise. The massive scale of the disaster and the confusion surrounding communications and evacuation plans emphasized the need to be prepared. While terrorist attacks may not appear to be much of a threat in Fort Lauderdale, there are numerous other situations that could put your family at risk.
Tropical storms and hurricanes, school shootings, fires, and other unexpected events are unfortunately common. The Department of Homeland Security (DHS) encourages people to make plans to ensure they are prepared. Throughout September, which is designated as National Preparedness Month, DHS recommends taking the following steps:
Identify potential risks: In Fort Lauderdale, adverse weather is a major concern.
Put an emergency plan in place: Sign up for emergency alerts, review evacuation routes, and create an emergency preparation kit with essential supplies.
Consider the special needs of family members: Particularly in cases where a parenting plan is in place, review how you will communicate with one another and overall plans for keeping children safe.
Keeping Children Safe In Emergency Situations 
The Florida Division of Emergency Management encourages residents to be aware of the potential risks in terms of natural and manmade hazards. Knowing the risk can help in keeping your children safe in emergency situations.
If you are currently making child-time sharing arrangements or have a parenting plan in place, taking the following steps can help ensure your family is protected:
Make a list of emergency numbers, including police, fire department, and paramedics;
Include contact information for your child at school or daycare, names of their teachers or caregivers, and where they are likely to be at certain times of day;
Include emergency contact numbers for the other parent, including home, cell, and work;
Have a backup plan for picking up your child at school or the other parent's home, just in case you are unable;
Consider what family members, friends, or neighbors might be able to help in an emergency situation;
Determine a safe place to meet, in case you get separated;
Keep copies of important documents handy, such as birth certificates and vaccination records;
Jot down all prescriptions you and your child are taking and any medical conditions that could pose a threat.
Contact Our Fort Lauderdale Child Time-Sharing Lawyer
Parents involved in making child time-sharing arrangements need to take extra precautions to ensure their children are safe in case of unexpected events. For help in creating a parenting plan that protects you and them, reach out to the law offices of Vanessa L. Prieto. Call our Fort Lauderdale family attorney or contact us online to schedule a consultation today.
Sources:
ready.gov/september
floridadisaster.org/hazards/