Self-Care During A Divorce In Fort Lauderdale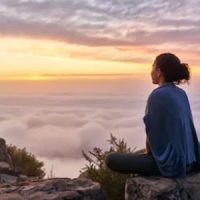 Going through a divorce in Fort Lauderdale involves making major life changes. The stress surrounding the situation can easily take a toll on your health. Making self-care a priority during this time is important, but often presents challenges. Our Fort Lauderdale divorce lawyer offers suggestions to help you cope during an otherwise difficult time.
Acknowledging The Stress Surrounding A Divorce
Among the various experiences you can go through in life, the end of a marriage and dealing with divorce proceedings are among the most stressful. As opposed to acute stress, which you may experience for an hour or so or even an entire day, divorce-related stress is chronic and can go on for long months at a time.
Psychology Today warns that there are two types of chronic stress that can impact your health when going through a divorce:
Known stressors: This is stress surrounding your previous and current circumstances, such as arguments with your spouse, deciding to get a divorce, dealing with financial consequences, and making divorce-related court appearances.
Unknown stressors: As the name implies, this is stress surrounding what may or may not happen. Examples include whether you will need to find a new place to live, how children, family, and friends might react to news of your divorce, and how you will support yourself once your divorce is finalized.
Practicing Self-Care: Dealing With Divorce-Related Stress  
Practicing self-care means more than taking a hot bath or lighting some candles. While this can help soothe your nerves in many situations, divorce-related self-care typically involves taking tangible action to address the situation. This includes:
Confronting your fears about announcing your divorce, starting off with telling children, and close family, then moving on to friends and acquaintances.
Scheduling an appointment with an experienced Fort Lauderdale divorce attorney, who can advise you on your rights under Florida divorce laws and represent you in legal proceedings.
Taking care of your health, which includes eating right, getting enough sleep, and visiting your doctor if you experience any type of physical symptoms.
Getting emotional support, which could come from friends, reading books about the topic, joining a divorce-recovery group, or making an appointment with a therapist.
Making a practical plan for the future, which includes determining the amount of money you need to live on, what housing prices are in your area, whether you will need childcare, and whether spousal support is an option.
Reach Out To Our Fort Lauderdale Divorce Attorney
During the difficult circumstances that often surround divorce proceedings in Fort Lauderdale, it is important to make your physical and mental health a top priority. Self-care typically involves confronting fears and addressing practical matters, including divorce-related issues that impact your rights to money, property, and children.
To get the caring support and professional legal help you need during this difficult time, reach out to the law offices of Vanessa L. Prieto. Our Fort Lauderdale divorce attorney acts as a strong ally on your side, making sure you are protected. Call or contact our office online to request a consultation today.
Sources:
psychologytoday.com/us/blog/contemplating-divorce/201207/where-are-you-the-divorce-stress-scale
psychologytoday.com/us/blog/contemplating-divorce/201207/where-are-you-the-divorce-stress-scale