Filing For Divorce In Fort Lauderdale From An Abusive Spouse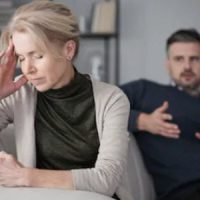 It takes courage and strength to make positive changes in your life. When it comes to leaving an abusive spouse, get the caring support and trusted legal guidance you need. Our Fort Lauderdale divorce lawyer helps people who experience domestic violence make a fresh start. Find out what you need to know when divorcing an abusive spouse and how we can make sure you are protected.
Domestic Violence And Divorce: Obtaining A Restraining Order
One of the first steps in protecting yourself against an abusive spouse is to file a Petition for Injunction for Protection Against Domestic Violence. Otherwise known as a restraining order, it provides numerous protections that can benefit you throughout the divorce process. This includes:
Grants your rights regarding your home, cars, and other property;
Ensures your children remain in your care and restricts the rights of an abusive parent in regards to visitation;
Prevents your spouse from appearing at your home or job or from contacting you in any way;
Requires anger management classes, counseling, and periodic check-ins with a local judge;
Provides temporary spousal and child support payments while your divorce case is being resolved.
If you have not yet filed for divorce, obtaining a Protection Against Domestic Violence is typically the first step. If you have already filed, we can help you get protection as part of your divorce proceedings.
Dealing With Domestic Violence In Your Divorce Petition  
When filing a divorce petition through the Broward County Family Court, you are not required to state any type of 'grounds' for divorce. This means that rather than needing to cite circumstances, such as adultery, addiction, or abuse, all that is required is to assert that your marriage is irretrievably broken.
However, in cases involving domestic violence, it is important to discuss any allegations with your divorce lawyer. We can guide you in how they should be included in your divorce petition. Making the judge aware of the situation is important and can impact your rights in regards to the following:
Marital property division: If your spouse stole money or destroyed, sold, or gave away certain items during your marriage, you may be entitled to a greater portion of marital property and assets.
Spousal support: Otherwise known as alimony payments, spousal support helps to ensure you are provided for as you rebuild your life.
Child custody and support: This limits your spouse's rights when it comes to children and ensures they receive financial support.
While these issues can be temporarily addressed through a restraining order, it is important to ensure they are included as part of any final divorce orders issued in your case.
Our Fort Lauderdale Domestic Violence Lawyer Is Here To Help
After making the difficult decision to end an abusive marriage, reach out to the law office of Vanessa L. Prieto for caring support and trusted legal guidance throughout the divorce process. Call or contact our Fort Lauderdale domestic violence lawyer online and request a confidential consultation today.
Sources:
flcourts.org/content/download/403225/file/980a.pdf
browardclerk.org/Divisions/Family