How Parental Attachment Impacts Child Time-Sharing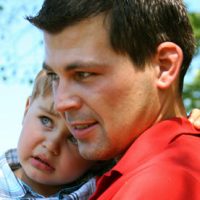 Couples in otherwise happy and committed partnerships can discover deep differences when it comes to their level of attachment towards children. In cases involving single parents or those going through a divorce, this can be a real area of concern. It could be an issue in child time-sharing proceedings and when taken to extremes, it needs to be discussed with your attorney to determine if changes in your parenting plan are needed.
Different Approaches to Parenting 
Everyone has the own approach or philosophy towards parenting. Yours may be modeled on your own parent's style, both in terms of positive interactions experienced as a child or in response to unhappy memories or unhealthy behaviors. You may have also developed a philosophy towards child rearing based on your education, your friend's experiences, or something you read in a book.
Parenting style often has much to do with the level of attachment you feel towards your children. Some variance is natural between parents. However, if there are significant differences in how each person views their role as a parent and their obligations toward the child, it could create problems in your parenting plan and confusion in your child and your relationship with them. Psychology Today identifies four common and different types of parental attachment:
Secure attachment: This implies that the parent maintains a loving, involved presence in the child's life. The child is confident in being independent, but knows the parent is there when needed.
Anxious attachment: Categorized as a type of emotional hunger in either the parent or the child, it is based on fear and inconsistency in establishing behavior within the relationship.
Avoidant attachment: In this style, the parent may meet the child's basic needs while failing to nurture the emotional relationship with them. In time, the child may become dismissive of the parent or they may act out as a way of getting a response.
Disorganized attachment: In this case, a parent may sometimes be emotionally available, but sometimes not. The child has no way of knowing when this will occur and as a result can develop deep insecurity and their own confusing behaviors.
Parental Attachment and Child Time-Sharing
While no parent is perfect, problems with attachment and parenting style is something that could come up in child time sharing proceedings. Under the Florida Statutes, the ability of each party to support and nurture the child is a factor the judge will consider when approving a parenting plan and issuing any orders in your case. If you already have a time sharing order but notice problems in your child's relationship with the other parent or the child begins acting out, you may have grounds to request a change in the order.
Contact Us Today for Help
At the law firm of attorney Vanessa L. Prieto, we know how important your children are and can advise you on the steps needed to ensure they are protected. Contact our Fort Lauderdale child time-sharing attorney and request a consultation to discuss the best course of action in your case today.
Resource:
psychologytoday.com/us/blog/compassion-matters/201510/how-your-attachment-style-affects-your-parenting