Including College Costs as Part of a Child Support Agreement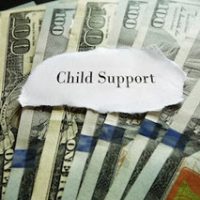 When children are young, parents can end up spending large amounts of money on clothing, food, furniture, toys, and other items little ones want or need. For single parents and those going through a divorce, you want to ensure your child has every advantage, but providing for them on one income is a challenge. This is why getting an adequate amount in your child support order is so crucial. As they get older, they may not outgrow these everyday items as quickly but other, more major expenses do crop up. College tuition is one of these costs.
Florida Child Support Cutoff Ages
Parents have a duty and an obligation to provide for and support their children. Having your former partner share the burden of college expenses for your child makes sense and helps to ensure tuition costs and other expenses, such as food, textbooks, and dormitory housing, are met. Unfortunately, the Florida Statutes generally do not provide for these types of costs in child support orders. Under Section 61.13, court ordered child support automatically terminates once the child reaches the age of 18.
There are exceptions to this rule. Under Section 743.07 of the Statutes, child support can be extended if the child in question suffers from a disability. If the adult child has a medically diagnosed mental or physical condition that leaves them unable to work or to provide for themselves and they are otherwise dependent on the parents to provide for their basic needs, they may be entitled to child support for an extended period, provided the disability was a pre-existing condition. While this can help in special circumstances, it does not provide much relief for parents of non-disabled children who are struggling to meet rising college education costs.
Sharing the Burden of College Expenses
College tuition costs are at an all time high, and are expected to keep increasing dramatically each year. According to College Data, the average cost of tuition at even an in-state public school over the 2017-2018 academic year was close to $10,000, while private school tuition could run as high as $35,000 or more. Scholarships, grants, and student loans have long been a way for parents and their children to help offset these expenses, but cuts in federal and state aid mean a more limited number of students are likely to be entitled to these types of benefits.
To ensure your child's educational needs are provided for in the future, your best course of action is to include these costs as part of a child support agreement. This can be negotiated in child time sharing and support proceedings and included in any resulting court order.
Contact Us Today for Help 
At our office, we provide legal guidance to help ensure your child's needs are provided for, now and in the years to come. Before going to court or agreeing on any settlements, call or contact attorney Vanessa L. Prieto online and request a consultation to discuss your options first.
Resource:
https://www.collegedata.com/cs/content/content_payarticle_tmpl.jhtml?articleId=10064