Five Important Areas to Address When a Long-Term Marriage Ends in Divorce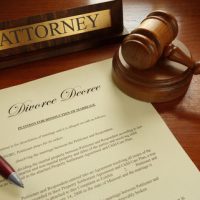 When spouses have spent decades building a life together, getting a divorce becomes even more complex. Divorce cases involving long-term marriages require special consideration, as your plans may have focused on growing old gracefully together and your financial security may be at stake. The following highlights five important areas that will need to be addressed:
Personal Property
After spending years together, you may have a significant amount of personal property, some of it quite valuable. Under the Florida Statutes, anything earned, acquired, or otherwise accumulated over the course of your marriage will need to be divided on an equitable basis between you and your spouse. Making an inventory of all items you own and getting an accurate appraisal of things such as antiques, artwork, and collectibles is key to ensuring you receive your fair share in any resulting settlement.
Real Estate
In addition to personal property, you likely have a family home and perhaps a vacation property, timeshare, or country club membership. Again, these will need to be divided fairly between both of you. Consider how open you are to moving, whether you can afford the upkeep of your home, and if there are other pieces of property you might consider letting your spouse have to offset the costs. Also give thought to whether it may be in your best interests to sell off certain properties, so that you can then split the proceeds from the sale.
Retirement Benefits
For couples in long-term marriages, getting your fair share of any pension or retirement benefits your spouse may have is crucial to your financial security. You have a right to a portion of any contributions made during your marriage. However, ee aware that it is not enough to simply agree to split these benefits in your divorce agreement. The judge will need to issue a Qualified Domestic Relations Order to have these funds released, and you will need to consider the best options for taking payouts.
Alimony

If one of the spouses has less income than the other, is in poor health and unable to work, or if they sacrificed their own career and education for the sake of the marriage, an award of alimony may be in order. This may be awarded on a permanent basis or temporarily to help you maintain your standard of living while you adjust to single life.
Life Insurance

When alimony plays a key role in providing for the financial security of one of the parties, it is a good idea to request that the paying spouse take out a life insurance policy as well. This provides an additional layer of protection to protect against unexpected events.
Reach Out to Us Today for Help
Our Fort Lauderdale divorce attorney understands how difficult it can when a long-term marriage comes to an end. To get the trusted legal guidance and caring support you need during this time,  contact attorney Vanessa L. Prieto and request a consultation today.
Resource:
irs.gov/retirement-plans/plan-participant-employee/retirement-topics-qdro-qualified-domestic-relations-order