Valuables That Can Get Overlooked In Marital Asset Division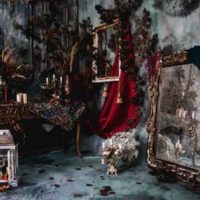 Marital asset division is an important part of Fort Lauderdale divorce proceedings. Getting your fair share of any property and assets acquired during your marriage in your final divorce order or settlement can make a major difference in your financial recovery years afterward. Unfortunately, there are often potentially valuable items that can easily be overlooked.
Make Sure These Items Are Included In Marital Asset Division
In any type of Florida divorce case, marital property and assets must be divided between the spouses before a final divorce order can be issued. Under the Florida Statutes, this is done on an equitable basis, meaning that rather than split everything evenly there are numerous factors to consider in determining an arrangement that is fair to both parties involved. These factors include the length of the marriage, each party's individual income, and any premarital assets they possess.
The first step in protecting your rights in these proceedings is to ensure a thorough inventory of all marital property and assets is made. This includes making sure the following, which are often overlooked, are included in any settlements:
All real property, which includes rights to land, second homes, rental property, and timeshares;
Assets in all financial accounts, which may include digital currency, trusts held in joint accounts, and stock options through your spouse's employer;
Business assets, which include partnerships, online businesses, and passive income through webpages;
Retirement benefits, including 401ks, pensions, and Social Security payments.
When negotiating a settlement on some of these items, such as shares in a business or online assets, it is important to not only consider their current value but also what they could be worth in the future.
Getting An Accurate Value For Marital Property
In addition to real property and financial or business assets, it is important to not overlook personal property that could have significant value. This includes:
Artwork;
Antiques;
Collectibles, such as dolls, stamps, or pottery;
Hobby and sports or recreational equipment;
Old books and newer first editions;
Gun collections;
Military regalia or awards;
Old cars and tools;
Jewelry, leather apparel, and furs.
With many of these, the value is not always immediately obvious. For example, a collection of old souvenir spoons, lunch boxes, or even salt and pepper shakers may not seem like they are worth much, but you would be surprised by how much collectors will pay for them. Check sites such as eBay to get a general idea of current resale values. When dealing with larger collections of artwork, furniture, jewelry, or other potentially big ticket items, consider getting a formal appraisal.
Reach Out to Us Today for Help 
As an experienced Fort Lauderdale marital asset division attorney, Vanessa L. Prieto provides trusted legal guidance you can count on to help you get the maximum amount in a divorce settlement or final order. To discuss the options in your particular case, reach out and call or contact our office online and request a consultation today.