Four Common Myths About Child Time-Sharing In Fort Lauderdale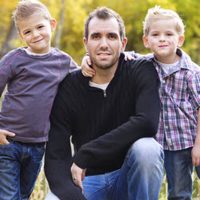 After going through a painful breakup, the last thing you likely want is in-depth and ongoing contact with your former partner. However, if there are children from the relationship, the both of you will need to work together in meeting your child's needs. Courts are generally in favor of child time-sharing arrangements in Fort Lauderdale that allow both parties to remain active and engaged in their child's life. Understanding what is involved can help you better adjust. The following are common myths you need to be aware of.
Child time-sharing plans are automatically ordered in disputes involving children. 
In paternity proceedings or when parents go through a divorce, determining each party's rights in regards to their child is a top priority. Under the Florida Statutes, child time-sharing arrangements are generally preferred. The goal is to encourage a close, loving bond between the child and both parents, ensuring they remain a part of each other's lives. However, child time-sharing arrangements are not automatically ordered. The top priority is protecting the child's best interests, which means that each parent's current and prior relationship with the child will be considered, as well as any factors that could put the child at risk.
Time spent with the child will be divided evenly between both parents.
While child time-sharing involves shared parental responsibilities and involvement in the child's life, this does not mean that time spent in each party's home will be divided evenly. As part of these proceedings, parenting plans in Florida are used to create a schedule. It addresses where the child lives, rights regarding weekend and overnight visitation, extended visits on holidays or school breaks, and other important details based on individual schedules and the child's overall needs.
Child time-sharing only works if the parents get along.
In implementing child time-sharing arrangements, you can expect ongoing contact with your former partner. It is important to be respectful in these dealings, but it does not mean you must become 'friends' or forget the past. Guidelines for communications between the two of you can be included as part of your parenting plan and can be as limited as the situation allows and warrants. Your plan will also include provisions for handling any disagreements or disputes that do arise.
Once a final child time-sharing order is issued, it cannot be changed.
While you are required to abide by the terms of any child time-sharing orders that are issued, you can return to court and request a child time-sharing modification if you feel the current arrangements put you or your child at risk.
Contact Us Today for Help
When it comes to matters impacting you and your child, Fort Lauderdale child custody & time-sharing attorney Vanessa L. Prieto provides the trusted legal guidance you need to ensure you are protected. To find out more about child time-sharing arrangements in Florida and the options in your particular case, call or contact our office online and request a consultation today.