Ways To Strengthen Your Relationships With Children In Parenting Plans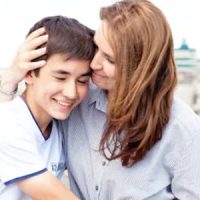 For parents, one of the most difficult aspects of a divorce or breakup is the impact it can have on their relationship with their children. The animosity between you and your former partner and the fact that you are not living in the same home or spending reduced amounts of time with them can take a heavy toll. Child time-sharing and parenting plans in Florida are designed to help you stay active and engaged in your child's life but can still present challenges. The following offers tips on how you can strengthen this important relationship.
Practical Ways To Protect Your Relationship With Your Child
One of the most important ways to protect your relationship with your child in the midst of a divorce or breakup is to have an experienced attorney on your side throughout legal proceedings. Under the Florida Statutes, you have the right to be included in child time-sharing arrangements and any parenting plans that are made. Ways in which we can help include:
Exploring the option of joint parenting plans, which allows the child to spend equal amounts of time in each parent's home;
Making sure you have legal rights in making decisions on the child's behalf, such as in regards to their education and religious upbringing;
Requesting additional time with the child over holidays, school breaks, and other special occasions;
Ensuring the right to attend and participate in school functions and extra-curricular events your child engages in is included in your parent plan.
Forming A Strong Bond With Your Child
The breakup of their parent's marriage or relationship is generally difficult for children to deal with, as is adjusting to any parenting plans that are put in place. Supporting them emotionally and helping them through the process can strengthen the bond between you. Ways to do this include:
Be open and honest with your children: Do not attempt to hide what is going on from them or smooth over the situation with platitudes. Share openly and honestly, in an age-appropriate way.
Address their fears and offer reassurance: Children are likely to have an abundance of fears when parents break up, namely that it is their fault or that they will no longer see one of the parties. Address these fears, let them know how common it is to feel that way, and assure them that both you and the other parent will continue to love and be there for them.
Help them positively adapt to changes: Children are likely to worry that 'things will never be the same'. While this may be true, focus on the positive and on developing new traditions together. At the same time, allow time for them to spend with old friends and former activities.
Contact Us Today for Help
By creating a customized parenting plan, Fort Lauderdale child custody & timesharing attorney Vanessa L. Prieto can help to protect your relationship with your child. To discuss your options, give us a call or contact our office online today.