Social Media: How It Can Ruin Your Marriage And Impact Divorce Proceedings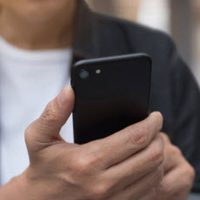 Social media serves a variety of purposes in today's world and for many of us, it is a regular part of our everyday lives. We use it to keep up with local and national events, connect with family and friends, and to promote ourselves and our businesses. While it offers many positive benefits, it can also negatively affect our real-life relationships. The following details ways in which social media may have played a role in the breakup of your marriage and how it can impact your divorce in Fort Lauderdale.
The (Negative) Impacts Of Social Media On Relationships
Social media is often credited with helping people keep in touch with one another. It allows you to share information about what is going on in your life, to find out more about others, and to connect with people you would otherwise not see. Unfortunately, it can also negatively impact relationships with people you do encounter regularly, particularly your spouse.
According to Marriage.com, cultivating an online presence can carry a high cost in the real world. Ways it can contribute to the breakdown of your relationship with your spouse include:
Limits personal interactions: Scrolling and posting status updates can put a damper on the time you and your spouse spend together.
Limits communications: You can easily find yourself communicating more with online friends than you do with your spouse.
Arouses jealousy: Getting in touch with old friends, particularly those of the opposite sex, can easily arouse jealousy in your partner.
Creates unrealistic expectations: In addition to arousing jealousy, it can cause you to covet the lifestyles, relationships, or possessions of others. This can create unrealistic expectations of what your life or your marriage 'should' be.
How Social Media Can Impact Your Divorce
Studies on social media and marriage claim that it is directly responsible for 20 percent of divorce filings and a contributing factor in countless other cases. In addition to the negative effects it can have on your relationship, it can also negatively impact your rights in divorce proceedings and any settlements you are entitled to receive. Potentially sensitive information your spouse can end up using against you includes:
Information about your current financial situation, which could impact your rights in a settlement;
Information about your personal life, such as new relationships, which could impact your rights regarding alimony and marital property division;
Information about your feelings and any struggles you are currently going through, which could impact your divorce case in general and your rights in parenting plans.
The best course of action to protect yourself in a divorce is to either temporarily deactivate your social media accounts or drastically limit your posting.
Let us Help You Today
To find out more about the role social media can play in divorce proceedings and other issues likely to impact your case, reach out to our Fort Lauderdale divorce attorney. Call or contact attorney Vanessa L. Prieto online to request a consultation today.