Gray Divorce Issues: Four Financial Mistakes To Avoid During Divorce Proceedings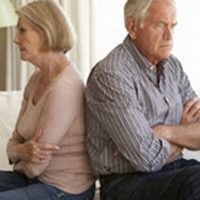 Gray divorce refers to the breakup of a marriage among couples aged 50 or older. Due to the age of the people involved, the amount of time they may have spent together, and the assets they have accrued over the years, these types of cases have the potential to be complex. To protect yourself and your rights, our experienced Fort Lauderdale divorce lawyer advises avoiding these four financial mistakes
Protecting Yourself Financially When Getting A Divorce Over 50
Forbes reports that the rate of divorce among older couples has skyrocketed in recent years. Referred to as 'gray divorce', these cases adhere to the same basic legal practices and procedures as divorce among younger couples, but here are some complex financial issues that need to be addressed. To protect yourself in these proceedings and your rights in any resulting settlements, avoid these four mistakes:
Not making a thorough inventory of all property and assets.
Older couples, particularly those that have been married for multiple decades, typically have more property and assets that must be divided between them during divorce proceedings. To ensure you get your fair share, be sure and make a complete inventory of all belongings. Include homes, vacation properties, cars and recreational vehicles, collectibles, personal items, and stocks, bonds, and other investments.
Not including retirement benefits in marital property division.
As your plans for providing for yourself in the future may have been closely tied to that of your spouse, it is important not to overlook any retirement benefits they may have accumulated over the years. You may also be entitled to a portion of their Social Security benefits.
Not seeking spousal support.
If you make significantly less than your spouse or sacrificed your own career or education to support them or to provide children from the marriage, you may be entitled to spousal support payments under the Florida Statutes. These payments can go a long way in providing for yourself financially and in ensuring you continue to live the same type of lifestyle you did during your marriage.
Not including life insurance as part of divorce provisions.
If you are entitled to spousal support or other periodic payments from your spouse, including a provision that they maintain a life insurance policy in the amount owed helps ensure your rights regarding these payments are protected.
Contact Our Fort Lauderdale Divorce Lawyer
Divorce among older adults often involves addressing complex issues. These can impact your financial security and well-being for years to come. Get the trusted legal guidance and professional representation you need in this situation at the law office of Vanessa L. Prieto. Contact our Fort Lauderdale divorce lawyer to request a consultation today.
Sources:
forbes.com/sites/heatherlocus/2021/08/12/straight-talk-on-gray-divorce–preparing-to-go-it-alone-after-50/?sh=2de996c736f9
leg.state.fl.us/statutes/index.cfm?App_mode=Display_Statute&URL=0000-0099/0061/Sections/0061.08.html