Is Sexual Harassment an Issue in Your Divorce Case?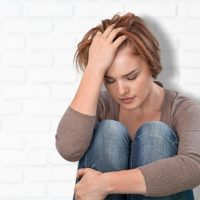 Recent events in Hollywood and throughout the country have shed light on the issue of sexual assault and harassment in the workplace. Unfortunately, these can also be issues in your divorce case. You should not have to deal with unwanted attention and sexually charged comments, even if it comes from your spouse. It is important to address this issue immediately with your attorney to protect yourself and to prevent the situation from escalating in the future.
Sexual Harassment and Divorcing Couples
It is not uncommon for one spouse to want to end the marriage and to initiate divorce proceedings while the other continues to hope for a reconciliation. Even if there is a general acknowledgement that the marriage is over, your partner may still try to initiate intimate relations. Under Florida divorce laws (Section 61.052), divorce is generally granted on the grounds that it is irretrievably broken. Being intimate with your former partner during these proceedings contradicts this and could result in having to refile all the documents and legal pleadings related to your case.
Of course, this assumes that you are a willing partner to sexual overtures made by your spouse. Unfortunately, there are situations in which one spouse harasses the other with unwanted gestures, comments, and attention. While sexual harassment is often discussed as it pertains to the workplace, it can occur in your personal life, and in your divorce proceedings, as well.
If your spouse is behaving in a manner that makes you feel uncomfortable, speak to your divorce attorney immediately. We may be able to put a stop to it by discussing the matter with their attorney or by getting a restraining order limiting the amount of contact they have with you. It is important to address this type of behavior when it occurs, as it can lead to actions which jeopardize your well being and safety.
When Sexual Harassment Becomes Abuse
Sexual harassment, even if it consists of lewd or suggestive comments rather than more physical actions, is a form of sexual abuse. In the event that your former spouse takes it a step further by touching you inappropriately or forcing themselves on you, they could be held accountable through the criminal courts.
Stop Violence Against Women states that while intimate partner violence and marital rape victims have been traditionally underserved by the criminal justice system, these attitudes and laws are beginning to change. These acts are generally more about power over the victim rather than sex, As a form of domestic violence, it entitles you to the same protections, which include a restraining order to prevent further contact and the right to press criminal charges against your former husband or wife.
Let Us Help You with Your Case
If you are facing harassment or have concerns about sexual assault in your marriage or divorce proceedings, reach out and contact the office of Vanessa L. Prieto right away. Request a consultation with our Fort Lauderdale divorce attorney to discuss the ways we can help you protect yourself.
Resource:
stopvaw.org/marital_and_intimate_partner_sexual_assault