Three Important Tips for Unmarried Fathers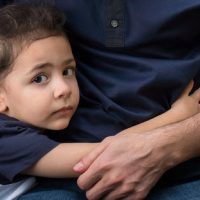 The arrival of a child is a momentous event for any couple. However, the joy unmarried parents experience can be dampened by uncertainty over their relationship. If you are not living together or otherwise committed, there are likely concerns about the role each of you will play in your child's life. For fathers, simply establishing paternity can be a challenge, in addition to any disputes over parenting plans and child time sharing. We can help you overcome legal obstacles, while the following are tangible things you can do to help encourage the relationship between you and your child.
Being an Active and Engaged Father
Depending on the situation with your child's mother and whether you were listed on the birth certificate, you may have to prove paternity in court. The Florida Department of Revenue advises that there are numerous benefits of this. In addition to providing indisputable proof that you are indeed the father, it gives you certain legal rights and entitles your child to important benefits. These include Social Security, veterans benefits or military allowances, and the rights to inherit.
Once paternity is established, your attorney can help negotiate a parenting plan between you and the child's mother. This may include rights in terms of regular visitation, along with legal decision making authority regarding matters pertaining to your child's education, religious upbringing, and any medical care they require. Both while your case moves through court and after time sharing is established, the following are three things you can do to help form a healthy, loving relationship:
Make being a father a priority. According to studies conducted by the Pew Research Center, nearly have of all men with children do not see their role as a father as central to their identity. If you do not have the responsibility of raising your child full time, it is easy to allow work or your social life to take priority. Realize that parenthood can be demanding and it is not easy, but, but the rewards far outweigh any adjustments or sacrifices you have to make.
Be informed and involved. Take an active role regarding every aspect of your child's life.  When they are young, attend their doctor visits, be aware of their developmental stage, and encourage healthy growth and learning. As they get older, know their interests and who their friends are, and get involved with their school.
Support their mother. Children do best when parents work together. In addition to contributing financially to your child's care, be considerate of the situation by not bad mouthing the mother, by being flexible and willing to help when making arrangements, and by letting her and your child know if you need to cancel scheduled visitations.
Contact Us Today for Help
Fathers play an important role in their child's lives and our Fort Lauderdale paternity attorney helps to ensure your legal rights are protected. Call or contact attorney Vanessa L. Prieto online today and request a consultation to discuss your case and how we can assist you.
Resources:
floridarevenue.com/childsupport/Pages/paternity.aspx
pewresearch.org/fact-tank/2017/06/15/fathers-day-facts/