The Benefits of Establishing Paternity Under Florida Law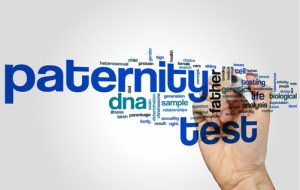 When a child is born to parents who are not married, it is important to take the steps necessary to legally establish paternity for your child. Establishing paternity for a child gives that child a legal father. Florida law provides for a number of different ways to establish paternity. Whichever method of establishment you choose, establishing paternity will give the father of the child certain rights and responsibilities, such as timesharing rights, child support, and medical insurance coverage obligations.
Methods of Establishing Paternity
The most common ways to establish paternity are through an acknowledgement of paternity, an administrative order, a court order, or legitimation. In some cases, you can legally establish paternity without ever appearing in court. For example, if the parents are in agreement that a man is the father of a child, you can sign a "Voluntary Acknowledgement of Paternity" form. Once you have signed a voluntary acknowledgement, it will become legally valid after 60 days have passed. After that time period, neither parent can revoke the acknowledgement or "undo" the paternity establishment, with a few rare exceptions.
If the parents are unable or unwilling to sign a voluntary acknowledgement of paternity, or if one or both parents want DNA testing, one or both parents can initiate administrative or court proceedings to establish paternity. The Florida Department of Child Support Services can issue orders or seek court orders establishing paternity in those cases in which child support is involved. You also can hire an attorney to help you get a court order establishing paternity. When paternity is established, you also can address issues like child support, timesharing, and medical insurance coverage.
Reasons to Establish Paternity
Aside from the fact that establishing paternity is necessary to establishing other rights and responsibilities for a child, such as timesharing and child support, there are additional important reasons to establish paternity. For instance, a child may be entitled to government benefits if his or her father is disabled or a veteran. After paternity is established, the child will have the right to inherit from his or her father. Paternity establishment also generally will result in the father being able to have a say in the child's upbringing and contribute to important decisions, such as medical and educational decisions.
Consult Vanessa L. Prieto, Your Florida Family Law Attorney, Today
Paternity cases can end up being contentious, particularly when the parents are unable to come to an agreement about matters related to their child, such as timesharing, paying child support, and making important decisions about the child. As Florida law regarding paternity establishment and the other issues that these cases necessarily involve can be complex, it is in your best interest to get the experienced and skilled family law representation that you need in order to prevail in your legal proceedings. Call your Fort Lauderdale paternity lawyer and arrange for us to handle the legal aspects of your case, while you focus on raising your child. Contact us today at the office of Vanessa L. Prieto, and set up a time to meet with us regarding your paternity case or another family law matter.
Resource:
dor.myflorida.com/childsupport/Pages/paternity.aspx