Child Support and Unemployment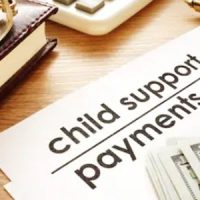 Despite ongoing concerns over COVID-19, Florida is slowly beginning to bounce back financially. While plenty of businesses have reopened throughout the Fort Lauderdale area, there are still many that remain closed on either a temporary or permanent basis. High unemployment numbers take a heavy toll on families. At a time when child support payments are needed more than ever, many divorced and single parents are coming up short. If you or your child's other parent is unemployed, it is important to be aware of your rights.
High Unemployment Takes A Heavy Toll On Parents and Children
According to a September 3, 2020 Sun Sentinel news report, Florida is showing the first positive signs of financial recovery since COVID-19 struck. Since reaching historic highs in the early days of the pandemic, the number of first-time unemployment claims recently dropped. While close to 40,000 people signed up to receive benefits at the end of August, this is significantly lower than the hundreds of thousands of claims filed weekly during the late spring and early summer months. Unfortunately, the unemployment rate statewide continues to hover near 12 percent.
Job losses hit divorced and single parents particularly hard. With no partner to help offset housing and other costs, parents rely on their own income and child support to make ends meet. Losing their job and having to collect unemployment is difficult enough, but it is particularly devastating when the parent paying child support is unemployed as well.
Your Rights To Child Support When You Or The Other Parent Is Unemployed
Under the Florida Statutes, child support payments are based on both parent's income and other factors, such as their own living expenses and the child's basic needs. If you have become unemployed due to the pandemic, even the extra amounts the government previously offered (and is considering in the months to come) are likely not to make up for your total losses. If you anticipate being unemployed for any considerable amount of time, you may want to consult with our attorney about requesting a child support modification.
If the other parent is unemployed, they may be falling behind in their payments. It is important to be aware that regardless of their job status, the amount specified in your child support order must be paid. You have the right to pursue enforcement actions, including:
Garnishment of their unemployment benefits and any future income they earn;
Liens on property and bank accounts;
Seizure of tax returns, military benefits, or other income they receive.
Back child support amounts will continue to accrue and will need to be paid back eventually. Even if the other parent loses their job completely and is not eligible for unemployment, the court will still require them to make regular payments.
Contact an Attorney Today for Help 
As an experienced Fort Lauderdale child support attorney, Vanessa L. Prieto provides the aggressive legal representation you need to ensure child support gets paid. To discuss your options, call or contact our office online and request a consultation today.
Resource:
sun-sentinel.com/coronavirus/fl-ne-coronavirus-florida-unemployment-claims-week-ended-aug-29-20200903-qqqxm7ovmrenvo3ioplzonn6by-story.html
https://www.vanessaprietolaw.com/answers-to-questions-about-child-support-amidst-the-coronavirus-pandemic/