Five Tips To Make Child Time Sharing Work For Unmarried Couples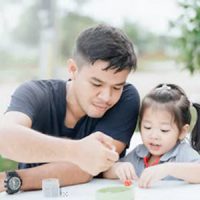 Parents who are no longer romantically involved with one another still have rights and responsibilities when it comes to raising any children from their relationship. Parenting plans allow each party to remain active and involved in the child' life, but implementing these plans can prove challenging. There are often unique hurdles that single parents face in dealing with one another. The following offers tips that can help make your child time sharing arrangements easier for all involved.
Child Sharing Arrangements Between Unmarried Parents
For married couples, child time sharing arrangements are generally created as part of their divorce proceedings. For those who are unmarried, the Florida Statutes may require you to go through paternity proceedings first. If the father has already voluntarily acknowledged paternity, then child time sharing proceedings may be initiated by either party as a separated legal action.
During these proceedings, the goal is to reach an agreement regarding the amount of time the child spends in each parents home during the week, on weekends, holidays, vacations, school breaks, and other times of the year. Factors a judge is likely to consider in approving these plans include:
Each parent's current and prior role in the child's life;
Each one's ability to meet the child's needs;
The existence of any factors, such as drug or alcohol abuse, that could put the child at risk;
The parents ability to cooperate with one another.
Tips To Make Parenting Plans Easier
Once a Florida parenting plan is put in place, you are legally obligated to follow it. Considering the often strained relationship between unmarried parents, this can be challenging.  The following are five tips that can help:
Remember that despite your personal feelings, the other party plays an important role in your child's life. Put personal disagreements aside and make your child's best interest the top priority.
Limit conversations to topics related to the child. Rather than talking about your prior relationship or other details in your life, limit your conversations to those issues that impact your child.
Avoid bad mouthing or criticizing the other parent in front of the child. This is harmful for the child and creates additional stress between you and the other parent.
Keep your personal life out of it. If you begin dating again, take time to gauge the relationship before introducing them to the child.
Keep to a schedule but remain flexible when unexpected situations arise. It is important that both you and the other party comply with the terms of the order. However, be flexible in understanding that unexpected delays, cancellations, and other issues may occasionally arise. If it happens on a regular basis, discuss the situation with our Fort Lauderdale child time sharing attorney at once.
Contact us Today for Help
Vanessa L. Prieto is an experienced Fort Lauderdale child custody attorney. She can guide you in creating a parenting plan that protects both your child and your rights as a parent. To request a consultation, call or contact our office online today.
https://www.vanessaprietolaw.com/unexpected-issues-that-can-disrupt-your-child-time-sharing-plans/