Unexpected Issues That Can Disrupt Your Child Time-Sharing Plans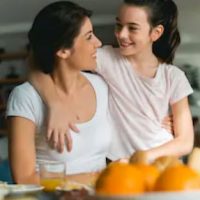 Child time-sharing arrangements in Fort Lauderdale allow parents who are no longer living together to continue playing an active and engaged role in their child's life. Major details regarding these arrangements are hammered out either in court or through negotiations with your attorney. However, there are bound to be unexpected issues that come up. In some cases, you may be able to resolve these issues on your own. In others, you may need to return to court.
Common Issues For Parents in Fort Lauderdale Child Time-Sharing Plans
Under the Florida Statutes, child time-sharing arrangements may be included as part of your divorce proceedings or initiated separately in cases where the parents are unmarried. They detail the amount of time the child spends in each parent's home, as well as arrangements regarding weekends, holidays, birthdays, and other special occasions, as well as pick-up and drop-off arrangements.
While your attorney can help ensure your parenting plan is carefully constructed to account for important details, there are bound to be unexpected issues that arise. Among the most common include:
Changes in the parent's work schedule, such as increased work duties, changes in hours, and being transferred to another location;
Changes in home life or family situation, such as taking care of a sick parent or getting remarried and having additional children;
Changes in physical or emotional health, such as if one parent suffers injuries or is diagnosed with a physical or mental illness;
Personal problems, such as the other parent being involved in a toxic relationship or suffering from alcohol, drug, or other addictions.
Dealing With Unexpected Issues In Parenting Plans
In making child time-sharing arrangements, the top priority for the court and for you as a parent is ensuring your child's safety and best interests are protected. If problems with the other party arise that put your child at-risk, you need to take immediate action. Contact our Fort Lauderdale child time-sharing attorney to discuss requesting a parenting plan modification.
When issues arise that do not put your child at risk, it is important to be aware of the best ways to resolve them. Very Well Family offers these tips:
Talk it out. Communicate your concerns and listen to the other parent's point of view.
Agree on common goals. Assert that your child's best interests are the top priority.
Know when to be flexible. While there are situations in which you will need to stand your ground, there are also times when a little flexibility can help overcome problems.
Keep your child out of arguments. You do not want to keep secrets from your child. However, be prudent in what you share and avoid arguments with the other parent in front of them.
Let Us Help You Today
Navigating child time-sharing arrangements can prove challenging. When problems and disagreements arise, get the trusted legal guidance you need from our experienced Fort Lauderdale child custody & timesharing attorney. Call or contact the office of Vanessa L. Prieto online and request a consultation today.
https://www.vanessaprietolaw.com/how-controversy-over-covid-19-can-impact-your-child-time-sharing-plans/