How Controversy Over COVID-19 Can Impact Your Child Time-Sharing Plans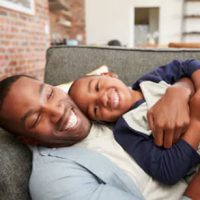 As cases of COVID-19 continue climbing, there is plenty of concern and controversy regarding how to deal with the situation. Everyone has their own opinion regarding the seriousness of the situation and the precautions that need to be taken. Unfortunately, you may find yourself on opposing sides and in more frequent disagreements with your former partner, which can end up impacting your child time-sharing arrangements. As the pandemic shows no signs of slowing in the near future, it is important to be aware of how to deal with some of the issues that are likely to arise

Differing Approaches to the Pandemic?
The City of Fort Lauderdale continues to experience rising numbers of COVID-19. While Florida in general is in the midst of a phased reopening plan, many businesses in our area remain closed and many residents continue to remain at home. Those who do go out are encouraged to wear masks and maintain social distancing. However, as many as there are following these recommendations, there are equal numbers who do not share their concerns.
The severity of the COVID-19 pandemic and the use of face coverings are hotly debated topics on social media websites. Unfortunately, these disagreements can spill over into real life and may even be dividing your friends and family members. For people who share responsibility for children as part of a Florida parenting plan, this can get particularly tricky. Differing approaches to the pandemic can cause major problems, particularly when they concern the safety and well-being of your children. Issues that are likely to arise now and in the weeks to come include:
Whether children should wear masks in public;
Whether parents should limit their social activities;
Whether to go forward with any vacation plans that were previously put in place;
Whether children should have contact with grandparents or other potentially at-risk family members.
Dealing With Disagreements Over the Pandemic and How They Impact Your Children 
Under the Florida Statutes, the top priority in child time-sharing plans is ensuring the child's safety and best interests are protected. Parents should follow local and state guidelines regarding COVID-19 precautions concerning children, regardless of their personal feelings.
In addition to each parent's willingness to put their child's needs first, their ability to cooperate with each other is also a factor judges consider. When dealing with disagreements:
Make it a point to clearly and respectfully communicate your goals in caring for your child during this difficult time to the other parent.
Make the effort to take their attitudes and opinions into consideration as well.
If they are unwilling to cooperate or you feel their actions put your child or your own health at-risk, consider whether it may be necessary to return to court and request a modification of your child's time-sharing arrangements.
Contact Us Today for Help 
Protecting your child and your rights as a parent is our top priority. For help in dealing with problems concerning parenting plans, contact Fort Lauderdale child custody & timesharing attorney Vanessa L. Prieto and request a consultation in our office today.
Resource:
fortlauderdale.gov/Home/Components/News/News/4118/16?backlist=%2F
https://www.vanessaprietolaw.com/in-child-time-sharing-plans-which-parent-has-the-authority-to-make-decisions-on-behalf-of-the-child/