The Five Stages of Grief In Divorce: How the Stage You Are at Can Impact Divorce Proceedings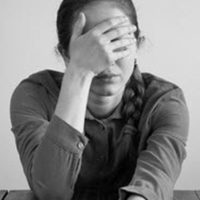 Divorce is one of the most dramatic and stressful things that can happen in your life. Even if you and your spouse had been experiencing problems for years, it still involves a loss and you can expect to go through a grieving process. There are five general steps you are likely to go through in processing your grief and it is important to be aware of how each one could impact you and the decisions you make during your divorce proceedings.
How Grief Over the Loss Of Your Marriage Can Impact Divorce-Related Decisions
Going through a divorce is never easy. Under the Florida divorce statutes, there are important matters pertaining to the division of property, assets, and rights to children that must be resolved before a final order can be issued. Agreements you enter into during this time can impact your overall well-being and financial security for years into the future. It is important to be aware of your motivations during these proceedings.
Divorce represents the loss of an important relationship and the dreams you likely had when you got married. It is natural to feel a sense of grief. Healthline details what are generally acknowledged as the 'five stages of grief'. It is important to be aware of how they could impact you and your decisions during your divorce:
Denial: You may have trouble believing your marriage is ending or the circumstances involved. This could cause you to 'tune-out' of divorce proceedings.
Anger: While it is natural to be angry at your spouse and the situation, it is also the emotion most likely to cause problems in your divorce. Anger can cause you to make unreasonable demands and to act in ways that could reflect badly on you in court.
Bargaining: This involves trying to make trade-offs in an effort to save your marriage. It can cause you to turn your back on progress made for the sake of returning to an unhappy relationship.
Depression: In addition to making you feel sad, tired, and drained all the time, depression can cause you to isolate yourself from family and friends who could provide valuable support during this time. It can also cause you to 'give up' and accept far less than what you are entitled to in your divorce settlement.
Acceptance: This is the ultimate goal in terms of recovering from divorce-to accept the situation, even though you may not be happy about it.  It allows you to be clearer in your motives and to take the actions needed to protect yourself. This attitude can benefit you throughout your divorce proceedings and helps to ensure you get what you are entitled to in any final orders issued.
Contact Us Today for Help
Fort Lauderdale divorce attorney Vanessa L. Prieto acts as a trusted legal ally on your side throughout your divorce proceedings. To discuss how she can help you, contact our office and request a consultation today.
https://www.vanessaprietolaw.com/deciding-whether-to-get-a-divorce-or-to-remain-with-your-spouse/