Five Passive-Aggressive Tactics Your Spouse May Use To Delay Your Divorce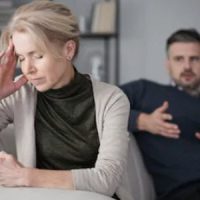 Going through a divorce does not have to be a long drawn out process. A final divorce order can be granted by a judge in as little as a few months. Unfortunately, there are things a reluctant spouse can do to delay your divorce proceedings, preventing you from moving on with your life. The following are common passive-aggressive tactics your spouse may use to throw a monkey wrench into your plans.
What Is Passive-Aggressive Behavior?
Even if both you and your spouse originally agreed to the idea of getting a divorce, it is not uncommon for one of the parties to have a change of heart. When reasoning or pleading with a partner fails to save a marriage, a spouse reluctant to get a divorce may resort to more passive-aggressive tactics.
The Mayo Clinic advises that passive-aggressive behavior involves indirectly expressing negative emotions rather than directly addressing the issues. General signs a partner may be prone to passive-aggressiveness include:
Brewing silently over resentments, rather than saying what is wrong;
Having a cynical, sullen attitude towards their partner's suggestions;
Frequently complaining that they are treated unfairly or are unappreciated;
Procrastinating and making 'mistakes' designed to thwart their partner's plans.
Passive-Aggressive Tactics Spouses Often Employ During Divorce
A spouse who at first may have been agreeable to the idea of a divorce may then turn around and act in a passive-aggressive fashion, expressing their anger, reluctance, and frustration in the following ways:
Refusing to leave. Despite agreeing to a divorce, it can come as a shock when your spouse refuses to leave the marital home. Before leaving yourself or taking other actions that could jeopardize your rights, discuss the situation with our Fort Lauderdale divorce attorney first.
Not returning your calls. Once a spouse does leave, it can be maddening when they fail to return calls or texts. The simple solution to this is to leave communications to your attorney.
Not responding to your divorce petition. It is one thing to not respond to your calls or texts. It is another to not respond to legal documents sent through the Broward County Courts. In divorce, failure to respond to a divorce petition is viewed as agreeing to the terms, which can result in a default judgment in your favor.
Not appearing for hearings. Failure to appear to divorce related hearings could result in your spouse facing contempt of court charges.
Refusing to negotiate. Not attending mediation or other negotiations regarding the division of property and assets or other important issues in your divorce could cause the judge to intervene and issue a final order based on the evidence presented. The fact that your spouse refused to cooperate reflects negatively against them and could jeopardize their rights in a settlement.
Let Us Help You Today 
As an experienced Fort Lauderdale divorce attorney, Vanessa L. Prieto provides the trusted legal guidance you need to guide you through challenging situations that often crop up during divorce. Call or contact our office online and request a consultation to discuss your case today.
https://www.vanessaprietolaw.com/deciding-whether-to-get-a-divorce-or-to-remain-with-your-spouse/