Impacts Of Domestic Violence Make It Harder To Leave The Relationship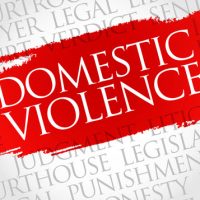 Friends and family members of people in abusive relationships are often puzzled by the question, "Why don't they leave?". While they may be well-meaning in their concern, this question often serves to put at least some of the blame on the victim and fails to acknowledge the very real impacts domestic violence has on every area of their life. If you are in this type of relationship, understanding these impacts can help you to heal and to take the steps needed to protect yourself.
How Domestic Violence Impacts Victims
Domestic abuse is about power and control. It may start slowly at first, with your partner putting down your appearance or behavior, stalking or harassing you at work, making threats and having angry outbursts where they destroy your personal property. Eventually, it is likely to escalate to actual acts of physical or sexual violence.
According to the National Council Against Domestic Violence (NCADV), abuse tends to follow a cyclical pattern. There are likely to be periods when your partner may be supportive and loving, but eventually the mood shifts and the tension begins to build. Eventually, there is an outburst of abusive behavior, followed by apologies and vows to change. Going through this cycle repeatedly can have profound effects on domestic violence victims. These include:
Feeling confused and helpless over the situation;
Feeling embarrassed and reluctant to tell family or friends;
Feeling isolated in general and unsure of where to turn for help;
Feeling conflicted over continued feelings of love and hope for the abuser;
Feeling guilty over the relationship and making excuses for their partner;
Turning to alcohol or drugs to deal with feelings of anxiety or depression;
Feeling dependant on their partner for financial support, as they may be controlling access to money in the relationship;
Fearing for the safety of themselves, their children, or their pets if they leave;
Being distrustful of law enforcement and the legal system in general.
Getting The Help You Need
Unfortunately, some of these feelings are based on the lies victims are told by abusers. This is particularly true when it comes to finding support from family, friends, and the community at large, as well as legal resources that can help protect you.
While your partner may have convinced you otherwise, the fact is the law is on your side. Domestic violence is a crime and as a victim, you may be entitled to an Injunction for Protection Against Domestic Violence, otherwise known as a restraining order. This can achieve the following:
Prohibit your abuser from contacting you;
Grant you rights to children, financial support, and possession of the family home, cars, or other belongings;
Require the abuser to obtain court-ordered counseling.
Contact Us Today for Help
If you are dealing with domestic violence, it is important to know you are not alone. Our Fort Lauderdale domestic violence attorney is here to provide the caring support and professional legal help you need.  To request a confidential consultation, contact attorney Vanessa L. Prieto  today.
https://www.vanessaprietolaw.com/domestic-violence-increases-due-to-covid-19-six-common-factors-involved/