Domestic Violence Increases Due To COVID-19: Six Common Factors Involved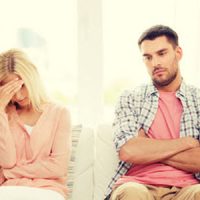 Domestic violence often involves hitting, punching, pushing, and other types of abusive behavior. It can also consist of sexual assault, threats, verbal abuse, stalking, and other types of harassment. The primary cause is the abuser's need to gain power and a feeling of control over the victim. However, there are often other factors that can contribute to the problem.  These typically have nothing to do with the victim but rather outside issues going on.
Ways COVID-19 Has Increased The Risks of Domestic Violence 
More than six months after the pandemic first broke out, COVID-19 continues to wreak havoc in Florida. Amidst phased reopening plans, case numbers continue to increase in Fort Lauderdale and in other cities throughout the state. One of the many impacts that have occurred as a result is an increase in domestic violence.
According to a July 16, 2020 report by First Coast News, Governor Ron DeSantis and his wife recently held a roundtable discussion on the mental health effects of COVID-19. The situation surrounding the pandemic has led to a rash of social problems, one of which is an increase in domestic violence rates. Factors that may be contributing to this disturbing trend include:
Spending more time at home.
Between reductions in services and the desire to maintain social distancing, many people are spending more time at home. Even couples with otherwise healthy, happy marriages are finding themselves fighting more. For those in abusive situations, too much time together can end up proving dangerous.
Less contact with family and friends.
A common tactic among abusers is to isolate victims from their family and friends. Unfortunately, with travel restrictions and concerns over reducing community spread, domestic violence victims are likely to have less contact with loved ones.
Job impacts.
While there have been slight improvements in the jobless rate in South Florida, there are still large numbers of people either unemployed or underemployed. The stress of not working and having too much time on their hands can make abusers more likely to lash out.
4. Money problems.
Facing increased expenses in the midst of job losses and fluctuations in the stock market have left many people struggling financially. Money problems, in general, are one of the most common reasons couples fight.
Differences in opinions.
Abusers who hold strong views over politics, social justice issues, and the seriousness of the pandemic can act out when others disagree with them. Unfortunately, they are also likely to take their frustrations in these matters out on their partner.
Stress over the future.
Due to COVID-19, there are ongoing concerns over sending children back to school and future shutdowns that may be needed. The stress surrounding these and other issues can make domestic violence more likely to happen.
Let Us Help You Today 
If you are experiencing domestic violence, it is important to know that help is available. To discuss your options, call or contact Fort Lauderdale domestic violence attorney Vanessa L.Prieto online and request a confidential consultation today.
Resource:
firstcoastnews.com/article/news/health/coronavirus/florida-governor-first-lady-desantis-to-hold-roundtable-discussion-on-mental-health-and-covid-19/77-cc990125-1b4c-494b-9c89-fd501220c10b
https://www.vanessaprietolaw.com/protecting-yourself-against-online-stalking-and-harassment/