Protecting Yourself Against Online Stalking and Harassment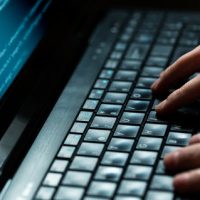 The internet allows us to communicate with friends, conduct business, catch up on the latest news, and research a variety of topics, all from the comfort of our own homes. Already popular with people of all ages, online activity has surged even higher over recent months in light of the coronavirus pandemic. Unfortunately, online stalking and harassment have become increasingly common as well. As a form of domestic violence, it is important to be aware of the ways you can protect yourself.
Online Stalking and Harassment as a Form of Domestic Violence
Under the Florida Statutes, domestic violence refers to any type of assault and threatening actions committed by one person against a spouse, former spouse, domestic partner, or other family members. It also includes stalking and harassment, which can involve the abuser following you, contacting you against your wishes, or otherwise invading your privacy at home, school, work, or in social settings.
During the coronavirus pandemic, stay home orders limited where people could go and the amount of time they could spend in public. As a result, there was a spike in online stalking and harassment. This can also take a variety of forms, including:
Sending you harassing or threatening emails and instant messages;
Hacking into your personal or business online accounts;
Stealing log in information and creating fake accounts;
Intrusive behavior on social media and in website chat rooms;
Making threats via online postings and putting out false information about you.
According to statistics from the Pew Research Center, as many as 60 percent of Americans report being victims of online stalking or harassment.  While technology firms do make an effort to curb this type of behavior, it is important to be aware of the ways in which you can protect yourself.
How You Can Protect Yourself
Psychology Today reports that online stalking and harassment are a quickly escalating problem and can be just as dangerous as other types of domestic violence. There are some ways in which you can protect yourself:
Change passwords for your computer, phone, email service provider, and social media accounts every 30 to 45 days;
Avoid giving out any personal information on websites you visit;
Limit the amount of time you spend in chat rooms or other online meeting sites;
Restrict privacy settings on social media websites and consider blocking certain individuals;
Do not accept invites or friend requests from people you do not know;
Do not respond to instant messages you receive.
These tips can help to protect your privacy online but if a current or former partner is persistent and behaves in a threatening manner, you may need to take legal action. Depending on the situation, you may be able to get an Injunction For Protection Against Domestic Violence, otherwise known as a restraining order.
Let Us Help You Today
Fort Lauderdale domestic violence attorney Vanessa L. Prieto provides the aggressive legal representation needed to stop online stalking and harassment. Reach out and contact our office to schedule a confidential consultation today.
https://www.vanessaprietolaw.com/4-reasons-why-victims-blame-themselves-for-domestic-violence/