What Reopening In Phases Means To Your Fort Lauderdale Family Court Case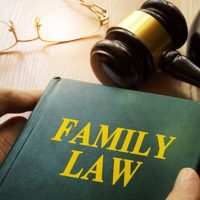 For months, Fort Lauderdale and the entire state of Florida was on lockdown as a result of the COVID-19 pandemic. During this time, the courts were closed to the general public, though they continued to conduct vital business via telephone and the internet. Now that Fort Lauderdale is firmly in the process of reopening, it is important to be aware of what this means for your family court case.
What Phase of Reopening Is Fort Lauderdale In?
COVID-19 is a respiratory virus that can spread easily through person-to-person contact. Coughing, sneezing, or simply speaking can disperse droplets in the air, where they can be breathed in by others. Social distancing measures were put in place to prevent spread of the illness.
At the height of the pandemic, this meant stay home orders and business closures. As cases have slowly decreased, Florida is taking a phased approach in reopening. Under guidelines issued by Florida Governor Ron DeSantis', this will be conducted in three phases:
Phase 1: This is our current phase, which began once there was a downward trajectory of cases. People are still advised to maintain social distancing, to wear masks when unable to do so, and to avoid all unnecessary travel. Companies who are able are encouraged to allow work for home. Restaurants, retail stores, and personal service providers may reopen at 50 percent capacity with restricted staffing.
Phase 2: Once there is no evidence of rebound or resurgence of the virus, Florida can begin phase 2. This involves continued social distancing and avoiding large crowds while businesses reopen to 75 percent capacity with some restrictions in staffing.
Phase 3: This allows businesses to completely reopen with no restrictions in staffing. It continues to encourage caution and social distancing for vulnerable populations, including older adults and those with compromised immune systems.
The state and the city of Fort Lauderdale are currently under Phase 1 of the plan. This allows everyone greater freedoms while continuing to ensure public safety.
How Does The Current Situation Impact My Family Court Case?
Family court cases involve matters such as divorce, domestic violence, child time sharing, and paternity proceedings, as well as prenuptial agreements, name changes, and adoptions. Reflecting actions on the state level, the Broward County Clerk of Courts issued a press release in late May 2020, announcing they would resume public services at all offices beginning on June 1. Here is what this means for family court cases:
Petitions for divorce or other legal matters and any related documents required may now be filed in person.
Scheduling of hearings will likely resume, though expect delays to allow for additional phasing and due to a backlog of cases.
Legal notices may be sent regarding the filing of new cases and rescheduling of hearing appearances.
Let Us Help You Today
It is important to discuss the status of your case with our Fort Lauderdale family attorney and how these phases will likely impact you. To schedule a consultation, contact our office today.
https://www.vanessaprietolaw.com/pandemic-impacting-wedding-plans-dont-forego-your-prenup/