Cheating Spouse? How Affairs Impact Divorce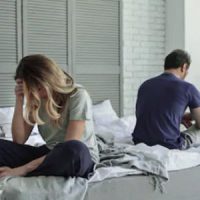 Few things damage a marriage more than when one of the spouses has an affair. Even if they vow to change their conduct and end all extra-marital relationships, rebuilding trust with their partner and maintaining the marriage is often challenging. While an affair does not automatically mean that your marriage is over or make filing for a divorce your only option, it is important to be aware of all options and potential ramifications. Find out more about adultery and divorce in Florida and how to protect yourself against a cheating spouse.
Adultery and Divorce In Florida
Having physical or emotional affairs, otherwise known as committing adultery,  is one sure way to end a marriage. There are couples who can forgive, rebuild, and go on to live happy lives together, but it creates numerous challenges. Under the Florida Statutes, adultery is not considered actual 'grounds' for divorce. As a no-fault divorce state, all that is required of a couple to get a divorce is affirming that the marriage is broken and unable to be repaired. However, adultery can have an impact on divorce proceedings.
Allegations of affairs may be listed in your divorce petition and can impact your rights in other divorce-related matters. These include:
Marital property and asset division;
Child time sharing plans, which ultimately impact child support;
Being ordered to pay legal fees as part of a final divorce order;
Rights regarding spousal support, otherwise referred to as alimony.
If your spouse cheated and wasted marital resources on the affair, it can improve your chances of getting alimony payments. However, if you were the one who committed adultery, it could prevent you from obtaining spousal support.
Protecting Yourself When A Spouse Has An Affair
Studies conducted by the relationship app Relish indicate that as many as 20 percent of married individuals eventually end up cheating on their spouse. If you find yourself in this situation or suspect your spouse is having an affair, take the following steps to protect yourself:
Keep an eye on financial assets: Monitor funds in bank accounts and balances on credit cards. Keep an eye out for restaurant or hotel bills and other expenses.
Consider a postnuptial agreement: This can protect your rights regarding property and other assets in the event of a divorce.
Continue honoring your marital vows in terms of fidelity: Resist the urge to have an affair to get back at your spouse, which could hurt you in the long run.
Consult with an experienced Florida divorce attorney: Get legal guidance and discuss other pertinent issues that could impact you and your rights in the event of a divorce.
Contact Our Fort Lauderdale Divorce Attorney
At the law office of Vanessa L. Prieto, we know how difficult it is dealing with adultery. You can count on us to provide the caring support and trusted legal guidance you need. Call or contact our office online and request a confidential, no-obligation consultation with our Fort Lauderdale divorce attorney today.