Answers To Questions About Child Support Amidst The Coronavirus Pandemic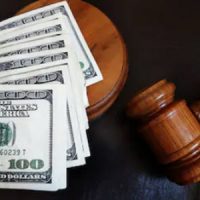 Child support payments help to ensure children are provided for in cases where parents are divorced or otherwise no longer living together. Typically, obtaining a child support order and making sure it is enforced through the courts is a fairly clear cut process. With the current situation surrounding the coronavirus pandemic, not only is this process somewhat more complex but many parent's abilities to pay child support are impacted by business closures. As an experienced Fort Lauderdale child support attorney, we answer some common questions regarding this situation. 
The Coronavirus Pandemic and Child Support Payments In Fort Lauderdale
According to an April 21, 2020 CNBC News report, roughly 22 million Americans are currently unemployed as a result of the coronavirus pandemic. Job losses are having dramatic impacts on every area of people's lives. Unfortunately, this also affects children. High unemployment numbers mean that many child support payments owed are not being neglected. The following are common questions you may have:
How Do I File For Court Ordered Child Support?
Under Section 61.30 of the Florida Statutes, parents who are divorced or unmarried still have a legal duty to provide financially for their children. While some couples make informal arrangements, you owe it to yourself and your child to get a formal child support order.
While the coronavirus pandemic has forced a reduction in all but essential services in the Broward County Family Court, our Fort Lauderdale child support attorney can still initiate child support proceedings. In cases where a child support petition has been filed and paternity hearings are pending, expect delays. Consult your attorney for the latest updates on your case.
What Should I Do If Child Support Payments Stop?
Even if you have a child support order in place, job losses or other issues may be preventing the other parent from paying. Be aware that amounts owed will continue to accrue during this time and any outstanding amounts will eventually need to be paid. The other parent could request a child support modification to reduce the amount they owe, but any hearings in the matter will be delayed until the court reopens.
How Can I Enforce A Child Support Order?
The courts are working with parents who may have fallen behind on child support payments as a result of pandemic related job losses. While arrest warrants and emergency court hearings are less likely during this time, USA Today reports that non-paying parents may have their coronavirus stimulus check garnished so it can be put towards child support amounts owed.
What If I Owe Child Support?
If you owe child support and are unable to pay, contact the Florida Department of Revenue and our Fort Lauderdale child support attorney right away.
Contact Us Today for Help
During this difficult time, our office is here to provide the trusted guidance and professional legal representation parents need to ensure child support is paid. To request a consultation, call or contact Fort Lauderdale child support attorney Vanessa L. Prieto online today.
Resources:
usatoday.com/story/money/2020/04/14/coronavirus-stimulus-checks-can-i-get-stimulus-check-if-i-owe-child-support/5129747002/
cnbc.com/2020/04/21/what-to-do-if-struggling-to-pay-child-support-amid-coronavirus-crisis.html
https://www.vanessaprietolaw.com/including-health-care-costs-in-your-child-support/