Four Important Issues Impacting Divorcing Couples During the Coronavirus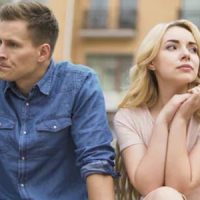 The coronavirus pandemic continues to impact every area of our lives. This can be a particularly challenging time for couples contemplating a separation or going through a divorce in Fort Lauderdale. Amidst business closures, courthouse staff reductions, and delays in divorce proceedings, the following are four important issues that could impact your case. 
Divorce-Related Issues as a Result of the Coronavirus Pandemic
One of the primary impacts you are likely to experience if you are seeking a divorce during the coronavirus pandemic is the closing of the Broward County Family Court to all but essential services. This can result in lengthy delays in the usual divorce-related hearings you would otherwise be attending and a postponement of any final orders that would be issued in your case. However, it is important to be aware that you can still file for a divorce during this time. Our Fort Lauderdale divorce attorney can draft your petition, submit it to the court, negotiate with the other parties, and guide you through any mediation sessions that need to be held.
Court impacts, delays in important services, stay home orders, and the general situation surrounding the coronavirus pandemic can impact your case in other important ways. These include:
Job Losses
Many people throughout the state and across the nation are now finding themselves without a job. Even in temporary situations where unemployment benefits are available, this will impact financial disclosures required by the Florida Courts.  Reduced amounts could affect marital property division settlements, spousal maintenance, and any child support you may be entitled to.
Selling Your Home or Business
Under Section 61.075 of the Florida Statutes, all property, assets, and debts accumulated during your marriage are to be divided on an equitable basis. For some couples, the best option may be to sell the family home or business. Unfortunately, the real estate market has taken a heavy hit due to the pandemic, impacting your ability to sell your home and the amount you are likely to get. The same is true for businesses.
Estate Planning Issues
Long before your divorce is finalized, you may have strong feelings in regard to your spouse having any type of say about your care in the event you become incapacitated. The same may be true regarding them having any right to inherit from your estate. It is important to recognize that until your divorce is finalized, your spouse will continue to enjoy these types of privileges. This can be addressed by updating estate planning documents you have in place.
Child Time-Sharing
Plans regarding children are among the most hotly contested issues in divorce proceedings. Even if you and your spouse agree to certain arrangements, following through on visits during the pandemic can prove challenging and may endanger your or their health.
Let Us Help You Today 
As an experienced Fort Lauderdale divorce attorney, Vanessa L. Prieto can guide you in resolving important issues that arise as a result of the pandemic. To request a consultation, call or contact our office online today.
https://www.vanessaprietolaw.com/more-couples-seeking-divorce-after-coronavirus-pandemic/