Actions to Take Now in Anticipation of Child Time Sharing Disputes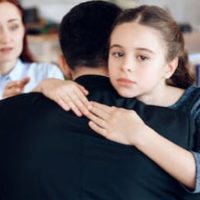 While much of Fort Lauderdale remains shut down due to the coronavirus pandemic, stay home orders on the state level are being lifted. For parents who are divorced, separated, or otherwise no longer living together, this could have major impacts on child-time sharing arrangements. Whether you had child time-sharing plans in place prior to the pandemic or anticipate these types of proceedings in the months to come, there are actions you need to take now to protect yourself and your child.
Parenting Plans During The Pandemic 
Throughout the month of April, the Broward County Court has been closed to all but essential business. Administrative orders issued by the 17th Judicial Circuit Court have addressed how to handle various situations likely to come up during this time. In terms of child time-sharing arrangements, couples were encouraged to continue following any parenting plans put in place. Special accommodations may have been needed due to the pandemic, such as changes in drop off and pick up points and limiting visitation.
Provided you made what the court considers 'reasonable accommodations', not complying with certain provisions in your child time-sharing order may be excused due to the extraordinary situation. This includes:
Being willing to communicate about changes in the situation;
Being supportive of the other parent's rights to spend time with the child;
Making an attempt to accommodate existing orders while still placing safety and your child's best interests first;
Allowing for other forms of communications, such as video conferencing and online chats, in the event stay home orders prevented the other parent from seeing the child.
Preparing Yourself For Child Time-Sharing Proceedings
If you currently have a Florida parenting plan in place, keep a detailed journal detailing your actions and events that occurred during the pandemic, including the ways in which you tried to be fair with the other parent. This is important in the event disputes arise once the court reopens.  If you anticipate filing for divorce in the future, attending paternity proceedings, or filing any type of legal action against the other parent, it is a good idea for you to keep a journal as well.
Under the Florida Statutes, there are a variety of factors that are likely to influence any child time-sharing arrangements approved by the court. How the other parent behaved both before and during the pandemic will likely influence the outcome. Items to note include:
Whether the other parent made a consistent effort to be part of the child's life;
If they were willing to cooperate with you in making arrangements for pandemic related school closures;
Whether they placed the child's well-being first in seeking visits;
Whether they continued to financially support the child during this time, making sure they had what they needed.
Contact Us Today for Help 
When it comes to protecting your child and your rights as a parent, Fort Lauderdale child custody attorney Vanessa L. Prieto acts as a strong legal ally on your side. Call or contact our office online to request a consultation today.
https://www.vanessaprietolaw.com/questions-about-child-time-sharing-and-the-coronavirus-epidemic/