Questions About Child Time Sharing and the Coronavirus Epidemic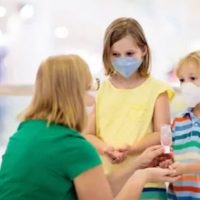 Florida is under a state of emergency as public health officials try to reduce community spread of COVID-19, otherwise known as the coronavirus. Other than essential services, most businesses and schools in Fort Lauderdale and the surrounding areas have closed. This presents unique challenges for parents. This is particularly true for those who are divorced or otherwise no longer together and have parenting plans and child-time sharing orders in place. Our Fort Lauderdale child time sharing attorneys addresses some common concerns:
How Does The Coronavirus Impact My Child Time Sharing Order?
If you have a child-time sharing order issued through the Florida Family Court, this order remains in effect and you are still required to follow it. The coronavirus pandemic does not impact provisions in your order regarding parenting plans, time sharing arrangements, or legal authority in making decisions relating to your child. If you are currently in the process of obtaining this type of order, check with your attorney regarding hearing postponements.
What Can I Do to Protect My Child During the Pandemic?
Under Section 61.13 of the Florida Statutes both parents are encouraged to play an active role in their child's life, regardless of whether the couple is divorced or unmarried. Your child time sharing order includes provisions regarding how parenting time is divided between you and your spouse. To ensure child's safety and reduce their risk of exposure to the coronavirus, follow the same precautions as in other situations. This includes frequent hand-washing, disinfecting your home, and maintaining social distancing.
How Does Being Out Of School Impact My Parenting Plan? 
Children being out of school for the semester further complicates problems pertaining to child time sharing. Look to whatever arrangements are in place for spring break, summer vacations, and holidays for guidance on how to handle parenting time. Both parties should be making every effort to work together, putting the child's best interest first. If you have questions or problems arise, discuss these with your attorney.
What If The Other Parent Gets Diagnosed With The Virus Or Puts My Child At Risk?
People who get diagnosed with the coronavirus or come into contact with someone who is infected need to self-quarantine. If the other parent appears sick or takes other actions that could increase your child's risk of contracting the disease, you may need to prevent them from visiting.
This type of situation would normally warrant an emergency hearing. Florida's court system is open and still functioning, but the Broward County Clerk has announced that all non-essential services are suspended. Until full court services are restored, you may be tempted to violate the terms of your order to protect your child. Discuss this situation with our attorney immediately, before taking any actions.
Reach Out to Us Today for Help
During this difficult time, Fort Lauderdale child custody attorney Vanessa L. Prieto is here to answer your questions and address your concerns. To get the legal guidance you need, call or contact our Fort Lauderdale office online today.
https://www.vanessaprietolaw.com/four-major-issues-that-can-impact-parenting-plans-during-the-coronavirus-pandemic/