Four Major Issues That Can Impact Parenting Plans During The Coronavirus Pandemic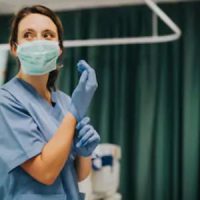 Impacts due to the coronavirus pandemic continue to ripple throughout Florida. Stay home orders have dramatically changed many of our former routines. This is particularly true for parents with children. For those who are unmarried or divorced and have child time-sharing orders in place, following social distancing guidelines requires you to be both flexible and creative when it comes to adhering to parenting plans. The following details four major issues that can result from the pandemic, which can impact how these plans are implemented.
Pandemic Related Issues That Can Impact Your Parenting Plan
In cases where parents no longer live together, Florida parenting plans are used to ensure both parties continue to remain active and engaged in their child's life. These plans form the basis for whatever child-time sharing orders are issued in your case. Failing to follow these orders can have serious consequences, potentially impacting your parenting rights. However, there are pandemic related issues that are serious enough to warrant a change in arrangements. These include:
You Or The Other Parent Is An Essential Worker.

On April 1, 2020, Florida Governor Ron DeSantis issued a stay home order in an effort to reduce the spread of COVID-19 (the coronavirus). While this closed additional businesses throughout the Fort Lauderdale area, there are still plenty of people who continue to work at jobs deemed 'essential'.
Unfortunately, this means that people in the medical field, workers at grocery stores or gas stations, public utility company employees, and others who fall under the essential worker designation are more at risk for contracting the virus. If either you or the other parent is one of these workers, you may want to weigh the risks that visits pose during this time to your child.
The Other Parent Lives Out Of State.

When one parent lives out of state or any significant distance away from the other, parenting plans often provide arrangements for the child to spend time in their home over school breaks and holidays. Unfortunately, the pandemic has made any type of travel unsafe, particularly to certain areas with high numbers of cases. During this time, Skype and other tools can be used to provide regular communications.
Your Child Is In A High-Risk Category.

Passing children back and forth between parents increases coronavirus infection risks. If your child has any type of chronic medical condition or if the other parent has symptoms of COVID-19, it may be best to suspend visits.
The Other Parent Refuses To Comply With Social Distancing Guidelines.
Despite guidance from the Centers for Disease Control and Prevention (CDC) and other authorities, some people refuse to adhere to social distancing guidelines. If this describes the other parent, it could be considered justification for withholding visits during the pandemic.
Let Us Help You Today
The coronavirus raises serious concerns for parents in child time-sharing arrangements. To protect both your child and your parenting rights, call or contact our office to speak with our Fort Lauderdale child custody attorney before taking any actions.
Resource:
flgov.com/wp-content/uploads/orders/2020/EO_20-91.pdf
https://www.vanessaprietolaw.com/can-the-other-parent-take-my-children-from-me/