Coronavirus Closures Stalled Your Divorce Case? What To Do While You Wait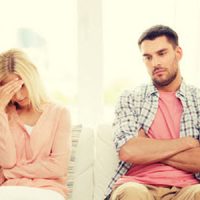 Coronavirus related closures have impacted people throughout Florida and across the country. With businesses closed or running on limited hours, this means delays in many different types of services. Even the court system is operating on a limited schedule. If you are involved in divorce proceedings or are considering filing for a divorce, it is important to be aware that the current situation will likely delay obtaining a final order in your case. While this can be frustrating, there are some things you can do while you wait.
Planning For Your Divorce During The Coronavirus Pandemic
In response to social distancing guidelines, the Florida court system has limited the services they are providing. In the Broward County Family Court, which is where divorce in Fort Lauderdale is filed, certain staff members are still working but the court has temporarily suspended all non-essential services. This means that while divorce-related documents can still be filed online, a final order will be delayed.  While you wait, there are steps you can take which can help your case:
Communicate regularly with your attorney. This is one of the most important actions you need to take during this time. Amidst the closures, we may still be able to hold important divorce-related negotiations with your former spouse's attorney either online or via telephone. Also, you want to keep us informed of any new issues that may arise in your case.
Check joint bank and loan or credit card balances regularly. If you still have joint bank accounts, credit cards, and outstanding debts, you want to check these balances regularly. Under the Florida Statutes, any assets or debts will be divided between you and your spouse during divorce proceedings. You want to be sure amounts owed or in savings do not change dramatically.
Establish your own lines of credit. If you have not already done so, now is a good time to set up individual accounts. This is relatively easy to accomplish online and can help to rebuild your credit rating.
Develop a plan for once your divorce is finalized. While your job and other circumstances in your life might be uncertain right now as a result of the pandemic, you can still make some plans for the future. Consider how parenting duties will be divided if you have children. Also, give some thought to where you will live once your divorce is finalized and the amount of income or spousal support you will need to meet expenses.
Alongside things you can do to help your divorce case, you need to be aware of what could potentially hurt you in court. During the pandemic, limit the amount of time spent with your soon-to-be ex-spouse and avoid discussing any divorce-related matters with them without your attorney present.
Contact Us Today for Help
As an experienced Fort Lauderdale divorce attorney, Vanessa L. Prieto provides the trusted legal guidance you need during this difficult time. To discuss your case, call or contact our office online and request a consultation today.
https://www.vanessaprietolaw.com/four-most-common-reasons-for-getting-a-divorce/