Child Time Sharing During The COVID-19 Pandemic: Seven Guidelines For Parents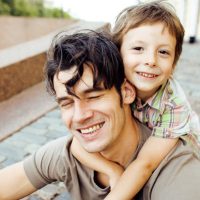 Parents in Fort Lauderdale are struggling to adjust to changes in scheduling brought about by the coronavirus pandemic. These changes can be particularly challenging for divorced or separated parents who have child time sharing agreements in place. The following details guidelines to help you through the process.
Guidelines For Parents Who Have Child Time Sharing Orders In Place
While children appear to be in a lower risk group when it comes to the coronavirus, you still want to do all you can to limit your child's exposure.  To help you navigate this unprecedented situation, the American Academy of Matrimonial Lawyers (AAML) and the Association of Family and Conciliation Courts (AFCC) have issued the following guidelines for parents with child time sharing orders in place :
Be Healthy.
To protect yourself and your child, stay informed, follow state guidelines, and adhere to public safety recommendations. Maintain social distancing, wash hands frequently, and make sure all surfaces are disinfected on a regular basis.
Be Mindful.
Children need to be made aware of the seriousness of the situation surrounding the coronavirus. At the same time, you want to be mindful that whatever information you provide is age appropriate. Avoid making careless comments or grim speculations in front of them and limit their access to news sources.
Be Complaint.
While the Florida Family Courts are limited to all but essential services during the coronavirus pandemic, any orders regarding parenting plans and child-time sharing are still in effect. As a parent, it is important to continue complying with the terms of your order as much as possible, despite the unusual circumstances.
Be Creative.
While you want to comply with your child-time sharing order, some changes may have to be made. Traveling long distances for visitation and going on outings are no longer options. Skype, FaceTime, online games, virtual visits to local attractions, and other internet resources are all options.
Be Transparent.
Your child's well-being and safety is the top priority. This means being transparent with the other party when it comes to risk factors and any possible exposure you or others in your household may have had to the coronavirus.
Be Generous.
While you may not be able to comply with all of the terms of your child time sharing order, family court judges will expect you to make reasonable accommodations. This may mean allowing extra time for phone calls and video chats for parents who are unable to see the child in person.
Be Understanding.
Business closures due to the coronavirus pandemic are having a financial impact on everyone. Be understanding when it comes to child support, provided the other party is making an honest effort and paying what they can.
Let Us Help You Today 
As an experienced Fort Lauderdale divorce attorney, Vanessa L. Prieto provides the trusted legal guidance you need during this difficult time. For answers to questions or concerns, call or contact our office online today.
https://www.vanessaprietolaw.com/coronavirus-closures-stalled-your-divorce-case-what-to-do-while-you-wait/