Your Rights to Child Support In Florida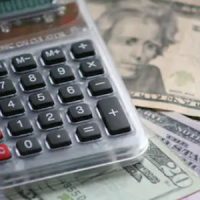 Parents have a legal obligation and a moral duty to provide for their children. While some parents attempt to negotiate child support payments on their own, obtaining a formal child support order ensures your child gets what they need and provides you with a way to hold the other parent accountable. In cases where you and the other party are unmarried, going through a separation, or getting a divorce, it is important to be aware of your rights.
Obtaining a Child Support Order in Fort Lauderdale
To obtain a child support order in Fort Lauderdale, you will need to go through the Broward County Court. Your specific situation will determine the process involved:
For single parents: To obtain child support in Fort Lauderdale, you will need to file a petition with the court. If the father's name is not on the birth certificate, you may need to prove paternity first. A hearing will be held and a simple DNA cheek swab will be taken from you, your child, and the alleged father. Once it comes back positive, child support can be issued.
For married parents going through a divorce: Parenting plans and child support arrangements will be included as part of your divorce proceedings. You may be able to work these arrangements out between yourself and your attorneys or mediation may be required.
For married but separated parents: If you are currently separated, you can request a hearing and obtain a temporary child support order until the situation is resolved.
Florida Child Support Rights
Your rights regarding child support in Fort Lauderdale are listed under Section 61.30 of the Florida Statutes. This details the factors the court considers in determining the amount that will be paid. Your rights in these proceedings include:
The right to a reasonable amount of child support. Even if the other party is not working, they still have to pay child support.
The right to consistent payment. Wage garnishment helps ensure child support obligations are paid.
The right to the total amount ordered by the court. Past due amounts do not go away. Failure to bring the amount owed up to date could result in legal actions.
The right to request a child support modification. If your financial situation or your child's needs change, you may request a modification in the amount of child support you receive.
The right to request child support beyond the age of 18. If your child does not graduate at 18, child support may extend another year. If they have special needs, it may extend permanently.
The right to take action if child support is not paid. Child support must be paid. Not paying the amount ordered could result in property liens, seizure of bank accounts and state benefits, suspension of driver's and professional licenses, and arrest.
Let Us Help You Today
As an experienced Fort Lauderdale family attorney, Vanessa L. Prieto protects the rights of parents and their children. To find out how she can help you, request a consultation. Call or contact our office online today.
https://www.vanessaprietolaw.com/north-florida-child-neglect-case-stuns-state/