North Florida Child Neglect Case Stuns State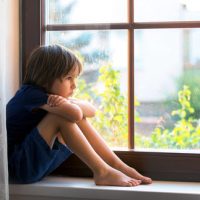 Unfortunately, child neglect happens on a regular basis but there are some cases so shocking that they make headlines. The arrest of two parents in North Florida over Halloween is one of these. The tragic situation calls attention raises questions about what can be done to prevent abuse from happening. Our Fort Lauderdale family attorney explains some of the options.
Children Removed From Home After Police Find Squalid Conditions
Halloween is a night when most children are focused on having fun, dressing in costumes, and getting all types of sugary treats. Sadly, for a young girl in north Florida, it was the night she finally had enough of the miserable situation she lived in and decided to reach out for help.
According to a November 3, 2019 NBC News report, the girl phoned a hotline that afternoon to report the squalid conditions and abuse both her and her four siblings were subjected to by their parents in their Flagler County home. Police responded after getting a referral from the call and found the floor littered with debris and animal feces, with no running water in the home or food in the refrigerator.
The 14-year-old girl was not enrolled in school and was left to care for her 6, 8, 9 and 12-year-old for extended hours throughout the day and evening, as well as an assortment of dogs and chickens. She claimed that the pressures of taking care of her siblings, the conditions in the home, and the physical and emotional abuse she received at the hands of her mother had led her to contemplate suicide. Police removed all the children from the home and placed them in foster care. They arrested the parents, who are being held on $5,000 bond.
Intervening in Cases Where Abuse and Neglect Are Suspected
Unfortunately, cases involving child abuse and neglect occur regularly. While neighbors, friends, and acquaintances are urged to report the situation immediately to law enforcement, family members may be able to take additional legal actions.
The Florida Statutes define child abuse as causing physical or emotional harm to a child and include situations involving abandonment or neglect. Depending on the situation, there are two possible ways to intervene:
If you are a divorced parent and suspect your former spouse is abusing or neglecting your child: You have the right to request an emergency hearing asking the court to modify your child time sharing plans.
If are a family member of parents suspected of abuse: Emergency custody and guardianship of children may be given to other family members, though the consent of the parents is generally required. In cases where there is evidence of abuse or neglect, this can be done against their wishes.
Let Us Help You Today
If you suspect a child is being abused or neglected, you need to take immediate legal action. As an experienced Fort Lauderdale family law attorney, Vanessa L. Prieto can guide you in options to ensure they are protected. Contact our office today to request a consultation.
Resource:
nbcnews.com/news/us-news/florida-teen-calls-abuse-hotline-parents-police-find-deplorable-living-n1075851
https://www.vanessaprietolaw.com/situations-that-require-a-fort-lauderdale-family-law-attorney/