Situations That Require a Fort Lauderdale Family Law Attorney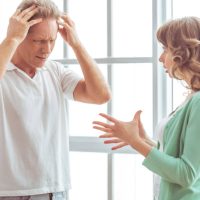 Family situations are complex. Disputes can easily arise and concerns about legal issues can put both your rights and your relationships with other family members in jeopardy. At our office, we provide the trusted guidance and professional legal representation you need in these situations. The following highlights the types of scenarios in which we can help.
Problems in Family Relationships
Problems and disputes in families can end up causing significant rifts. Resolving these issues in court may be your only option. One of the most common reasons to contact a family law attorney is when a couple is getting a divorce. Under the Florida Statutes, even in cases where a couple has only been married a few years, there are still complicated legal matters that must be addressed. These include:
Filing your divorce petition;
Addressing claims in contested divorce cases;
Making sure marital property and assets are divided fairly;
Deciding on child time sharing arrangements for children of the marriage;
Obtaining child support and alimony, depending on the situation.
In addition to the above, there may be other issues that arise in relation to grandparents rights, proving paternity in cases of single parents, and negotiating pre and post nuptial agreements. All of these can have significant impacts on you and those you love, affecting your rights, your financial security, and your overall being now and in the years to come. Before taking any type of action in these situations, get the legal guidance you need to protect yourself first.
Guidance in Legal Matters
An experienced Fort Lauderdale family law attorney can help to protect you in disputes as well as in other complicated situations. In addition to defending your rights in divorce and paternity proceedings, we can guide you through various legal issues dealt with in the Broward County Family Court:
Name changes, which allow you to use your preferred name for both personal and professional purposes. This includes filing the appropriate documents to change your name on your driver's license, social security card, medical records, passport, and birth certificate;
Adoptions, which represent some of the happiest days in divorce court. We can help people navigate through private adoptions or those handled through the Florida Department of Children and Families. We can also assist you in filing the legal documents needed to protect your rights in step parent adoptions.
Order modifications, which address issues with orders that are currently in place. This often involves changes in time sharing or child support plans.
Restraining orders, which can be used to protect you against the actions of acquaintances or those you were previously in a relationship with.
Let Us Help You Today
Fort Lauderdale family law attorney Vanessa L. Prieto provides the type of caring support and professional representation you can count on when dealing with legal issues that impact your rights and your relationships with others. To discuss how she can help you, contact our Fort Lauderdale office to request a consultation today.
https://www.vanessaprietolaw.com/contempt-of-court-in-florida-family-law-matters/