Contempt of Court in Florida Family Law Matters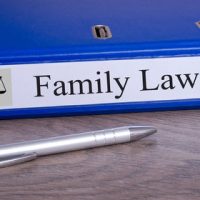 Florida family law cases generally pertain to sensitive issues involving your rights in relationships and access to money or property you may be owed. They often involve divorce, child time sharing, child support, and other types of domestic matters. When one of the parties fails to appear at court proceedings or refuses to follow instructions and orders issued by the court, they may be held in contempt. This can be a useful tool in ensuring the rights of all participants in these cases are protected.
Reasons You Could Be Held In Contempt of Court
There are complex rules and procedures governing matters dealt with in the Broward County Family Court. These help to ensure all legal requirements are met and that proceedings are conducted in a fair and organized manner. Once all evidence and testimony has been submitted and either the parties involved reach an agreement or the judge makes a final decision in the case, a final order will be issued. At any point in this process, you or other parties involved can be cited for contempt of court for failing to submit to the rule or for defying the court order.
Contempt proceedings are a common issue in family law cases. People feel strongly about the matters at stake and are often inclined to make poor decisions or attempt to take matters into their own hands. Common reasons someone is likely to be cited for contempt in family court include:
Failing to appear at the required hearings;
Failure to submit the appropriate documents;
Acting in an aggressive manner or otherwise creating disruptions at proceedings;
Failure to surrender property as ordered by the court;
Failure to abide by child time sharing arrangements;
Failure to pay court ordered child support;
Failure to submit to other court requirements;
Violating protective orders.
In order to ensure justice is served, court rules regarding proceedings and orders issued by the judge can be legally enforced. If you are held in contempt of court, it could result in penalties which include an automatic jail sentence, along with costly fines and court fees.
How Contempt Is Used In Family Court
A judge may charge you with contempt of court as a result of your conduct during proceedings or a Motion for Civil Contempt may be filed by one of the parties if certain conditions of a court order are not met. In addition to the penalties imposed, a contempt order may force one of the people involved in the case to take certain actions. These may include:
To provide important information pertaining to the case;
To obtain counseling or attend parenting classes;
To return a child who is being kept in violation of child time sharing arrangements;
To surrender other property or assets as required by the court.

Reach Out to Us Today for Assistance
Fort Lauderdale family attorney Vanessa L. Prieto acts as a strong legal advocate on your side, helping to defend and protect your rights in court. To request a consultation regarding contempt of court issues in your case, call or contact us online today.
https://www.vanessaprietolaw.com/subtle-signs-of-child-abuse-and-neglect/