Protecting Marital Assets During Your Divorce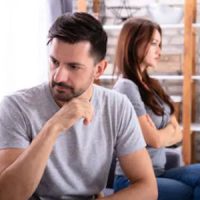 Financial matters are one of the leading causes of arguments among married couples. It is also one of the most hotly contested issues to come up when going through divorce proceedings. dealt with in divorce proceedings. While the Florida court aims to equitably divide any property and financial assets you and your spouse earned or acquired over the course of your marriage, it is not uncommon for one of the parties to attempt to get more than their fair share. The following outlines what to watch out for in these proceedings along with steps both you and your attorney can take to ensure you are protected.
When Your Spouse Attempts to Take, Hide, or Destroy Assets
Depending on the circumstances in your situation and the factors surrounding your desire to get a divorce, it is not uncommon for a spouse to attempt to take, hide, or destroy property and assets you would otherwise be entitled to. This is known as 'dissipation of marital assets'  and can take any of the following forms:
Emptying out bank accounts prior to divorce proceedings;
Cashing out stocks and diverting funds into other accounts;
Titling property in their name as a way of hiding it from you;
Squandering large amounts on gambling, drug and alcohol addictions, or on an affair;
Giving money or property to friends or family members as a way of keeping it from you;
Destroying property in spite and to keep you from benefiting from it.
If you suspect any of the above actions are happening, it is important to speak with our Fort Lauderdale divorce attorney right away. We may be able to get a temporary injunction or restraining order to protect you. You may also want to consider filing your divorce petition as soon as possible. Under Section 61.075(1)(i) of the Florida Statutes, your spouse can be penalized for hiding, destroying, or otherwise depleting assets both after your divorce petition is filed and in the two years prior leading up to it.
Getting Your Fair Share of Property and Assets During Your Divorce
Your attorney can assist you in obtaining a financial injunction or in filing your divorce petition and in filling out the required Florida family law financial affidavit forms. These act as a formal record regarding the marital property and assets you possess and may play a key role in obtaining a fair judgement. Prior to legal documents being filed in your case, there are actions you can take to protect yourself:
Make a complete inventory of all property you own, including homes, cars, furnishings, and personal belongings;
Get statements from all credit cards, loans, and financial accounts showing balance histories;
Get copies of past tax returns, which can often help in uncovering hidden assets;
Open up your own bank account and use it to keep your own funds separate.

Let Us Help You Today
As an experienced Fort Lauderdale divorce attorney, Vanessa L. Prieto works to protect you throughout each step of these proceedings. Contact our office today and request a confidential consultation to discuss your case.
https://www.vanessaprietolaw.com/five-issues-that-complicate-divorce/