Five Issues That Complicate Divorce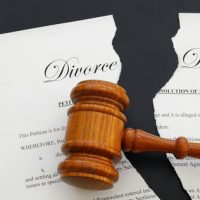 Going through a divorce is never an easy process. Even if your marriage has been over for years and you and your spouse are on relatively friendly terms, there are still legal documents that must be filed, hearings to attend, and issues that need to be negotiated. In some cases, the situation surrounding your marriage, breakup, or the divorce itself can make divorce proceedings a more complex and time consuming process. The following are five common issues that often arise.
If you are being blamed for the divorce.
Under Florida's divorce statutes, there are no longer 'grounds' for filing for divorce. These were abolished in favor of granting a dissolution of the marriage on the basis of irreconcilable differences. However, while issues such as adultery, addiction, or abusive behavior do not impact your ability to file a divorce petition, they can affect any resulting settlements in your divorce case.
If you had an affair or struggled with alcohol and drugs your spouse could potentially use it against you. They could claim you wasted assets, entitling them to a greater portion in property division. They could also bring it up in related child time sharing proceedings.
If there are business interests you and your spouse share.
If you and your spouse own a business together, you will need to get an up to date valuation which also factors in the future worth it might have. There are basically three options in this situation. One partner could agree to sell the other their share or you could sell the business entirely and split the proceeds. The third option is to remain partners, despite the fact that you are getting a divorce.
If your spouse now lives out of state.
Provided that you meet Florida residency requirements and have lived here for at least six months, you are entitled to file for divorce in the state, regardless of where your spouse lives. However, if you spent considerable time in another state where you built up significant assets, jurisdiction issues could arise, making the case more complex.
If they refuse to negotiate regarding marital property.
Marital property division proceedings play a key role in your divorce. If your spouse fails to negotiate on these matters or attempts to hide, give away, or destroy assets, it will require more aggressive efforts on our part and will likely delay when a final divorce decree is granted.
If there are issues involving children.
Child time sharing plans and support arrangements will be included in divorce proceedings if there are children from the marriage. These are among the most hotly contested issues dealt with in the Florida family court. They may require additional hearings and negotiations, making  your divorce proceedings more complex.
Let Us Help You Today
As an experienced Fort Lauderdale divorce attorney, Vanessa L. Prieto can guide you in resolving your case in the most effective and efficient manner, despite any complex issues involved. To discuss your situation and the options available, call or contact our office online to request a consultation today.
https://www.vanessaprietolaw.com/protect-yourself-during-marriage-counseling/