Your Rights in Making Decisions That Impact Your Child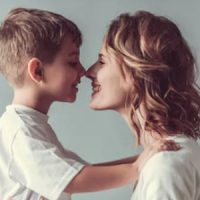 As a parent, there are numerous decisions you make on a daily basis that have the potential to impact your child both now and in the years to come. It is not uncommon for parents who are divorced or otherwise no longer together to have major disagreements when it comes to these matters. Making decisions regarding the child's best interests becomes more complicated in these situations and can result in fierce disputes. As a result, parental responsibility in decision making is something that needs to be addressed in child time sharing proceedings.
Important Decisions That Will Affect Your Child
How you raise your child largely depends on your personal preferences. While you want them to be healthy, well adjusted, and successful in life, your ideas on how to achieve this goal may differ from those of the other parent. This can create significant problems in cases where the parents are divorced or unmarried.
Parenting styles may be influenced by your own upbringing, your education level, and your socioeconomic status. These can impact your attitudes regarding matters such as the types of food your child eats, their sleep schedules, and recreational activities your child engages in. Your own background and your parenting style can also influence more major decisions, such as:
The types of education your child has and whether they attend public, private, or parochial schools;
Their extra curricular activities and whether they engage in student clubs, music and art programs, or sports related activities;
Their health care, which can vary based on whether you are an advocate of traditional or alternative medicines;
Their religious upbringing and general values;
How any developmental or behavior problems are addressed, such as through medications or therapy.
Rights to Decision Making
Problems can quickly arise when your views on the above differ from those of the other parent. To protect your child's best interests and your rights in decision making, you want to be sure some of these matters are addressed in your parenting plan.
While parental plans may not go into all the details, they can give you broad authority in making decisions on your child's behalf. Under the Florida Statutes, parental responsibility in decision making is divided based on numerous factors:
Each parent's current and previous relationship with the child;
Their moral fitness and ability to put the child's best interests first;
Their level of involvement in the child's daily activities;
Any behaviors, such as addictions, abuse, or criminal involvement, which could put the child in jeopardy.
In your parenting plan, you can specify parental responsibility in making both minor and major decisions on your child's behalf. You can also specify procedures for resolving disputes, which may include going back to court. 
Contact Us Today for Help
When it comes to protecting parents and their children, Fort Lauderdale child custody and time sharing attorney Vanessa L. Prieto acts as a strong legal advocate on your side. To discuss how she can help you, contact our office and request an appointment today.
Resource:
psychcentral.com/news/2017/10/09/socioeconomic-factors-may-influence-parenting-style/127162.html
https://www.vanessaprietolaw.com/relocating-with-your-child-after-a-divorce/