Protect Yourself During Marriage Counseling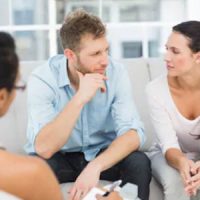 If you and your spouse are experiencing marital difficulties, counseling may be an option. Marriage counseling can show you ways to communicate better with your spouse and can help to resolve issues you frequently fight over. Couples may undergo counseling sessions at any time during the marriage or it can be used when they are separated or when one or both parties have considered getting a divorce. It does prove beneficial for many people, but it is important to protect yourself in the event it does not help in your case.
Attitudes Which Can Help Make Counseling More Successful
Marriage counseling is not required to get a divorce under the Florida Statutes. It is recommended if you have any doubts about filing or whether your marriage can be saved. Even if it does not allow you and your spouse to reconcile, it can help confirm you are making the right decision in ending the relationship.
To get the most out of your counseling sessions, it is important to be honest and maintain the right type of attitude. Qualities you and your spouse will need to bring to counseling sessions include:
Willingness to work on your relationship;
Openness and honesty about what this issues you face as a couple;
Consideration for the other person and their feelings;
Humility is acknowledging areas ways each of you may have contributed to your current problems;
Reasonableness in your expectations of each other and with the outcome of therapy;
Patience in implementing changes in your marriage.
Confidentiality In Marriage Counseling Sessions
While it is important to approach marriage counseling with a positive attitude, it is also important to protect yourself in the event it does not work. Good Therapy warns that one of the most important considerations is sharing information which could end up being used against you later in divorce proceedings.
Counselors and therapists take an oath of confidentiality in dealing with their patients. This means that anything discussed during your sessions stays private and can not be disclosed to other people. The exception is when a patient admits to feeling suicidal or if there is any type of physical threat. In this situation, your counselor is obligated to notify the proper authorities.
While your counselor is required to maintain confidentiality, your spouse is not. Matters such as affairs, addictions, or overspending that are discussed in their presence can end up being used against you in divorce proceedings. While there are no longer divorce grounds in Florida, these types of issues can impact your rights to marital property and alimony, as well as in child time sharing proceeding. For this reason, you may want to schedule some one on one sessions with your counselor where you can speak candidly, without the other person present.
Let Us Help You Today
As an experienced Fort Lauderdale divorce attorney, Vanessa L. Prieto provides the legal guidance you need to protect yourself when marital problems threaten your marriage. Call or contact our office online today to request a confidential consultation.
https://www.vanessaprietolaw.com/five-important-financial-documents-you-need-when-getting-a-divorce/