Did the Judge Make a Bad Decision in Your Divorce or Child Custody Case?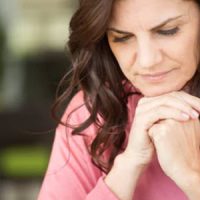 Judges are tasked with the enormous responsibility of issuing court orders in a variety of legal matters. In family law cases, such as those involving divorce and child custody disputes, a court order can have dramatic effects on the safety, financial security, and overall well being of the parties involved. A judge will generally reach a decision after hearing court testimony, weighing all the evidence, and considering the facts in the case. However, it is possible for mistakes to be made. If you suspect an error or received a bad decision from the judge, you may be entitled to file a family law appeal. 
How Bad Decisions in Family Law Cases Are Made
While Florida family law judges have extensive knowledge of the law and how it applies in different situations, they are not above making mistakes. Unfortunately, when they do, it can have major impacts on your ability to recover after a divorce and can jeopardize your rights as a parent. Among the most common types of mistakes made in family law cases include:
Errors in procedure: The Florida Rules of Civil Procedure dictate how family law cases proceed through the court and provide guidelines for judges, attorneys, and the parties involved to follow. These cover how pleadings, evidence, financial information, and other important documents are submitted and provide timeframes for filing paperwork and scheduling hearings. Errors in procedure are common and can result in an unfair order.
Missing information: Judges need to know all the facts about a matter to make a sound decision in family law cases. This includes detailed information from both parties about the situation and the potential outcomes that could result from a court order. Making a fair and reasonable decision is impossible if one of the parties is dishonest or fails to disclose certain information.
Bias on the part of the court: Judges need to make decisions based on the facts presented. However, it is possible for them to have preconceived ideas about how a certain matter should be handled. They may hidden biases or some personal involvement with one of the parties. While this is a less common scenario, it can happen and can lead to bad decisions being made in your case.
Your Right to Appeal
Under the Florida Statutes, complex issues must be resolved in family law cases and are reflected in the final court order that is issued. When mistakes or bad decisions are made in regards to the following matters, you may have the right to appeal:
Division of marital property and assets in divorce;
Orders regarding spousal support and maintenance:
Child time sharing arrangements and parenting plans;
Child support orders and enforcement efforts.
Contact Us Today for Help
If you suspect an error or unfair decision was made in your case, attorney Vanessa L. Prieto may be able to help. Call or contact our Fort Lauderdale family law appeals attorney online and request a consultation to discuss your options today.