Common Reasons for Filing a Florida Family Law Appeal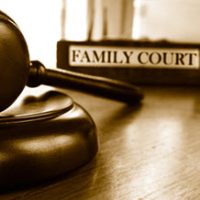 Issues dealt with in the Florida family courts, such as those involving spouses, parents, children, and the rights to property and assets, are among the most contentious. Decisions made in these cases can impact your relationships with others and your financial security for years into the future. When mistakes are made or a decision is handed down that is unfair or unjust, you may have the right to file a family law appeal. There are strict time frames which must be followed in appealing a family court decision and you must have a specific reason in support of your request. The following outlines the basic process and common reasons why a family law appeal may be granted.
Appealing a Family Court Decision 
Family courts typically deal with complex issues family members. These proceedings are governed under the Florida Statutes and there are specific rules and guidelines all involved must follow. The end result typically involves a judge issuing an order in the case. Once this order is in place, it must be followed. Penalties for not doing so may include having a warrant issued for your arrest.
Unfortunately, mistakes and errors are not uncommon in family court proceedings. These can end up having major impacts on the people involved. Depending on the situation, you may have the right to appeal the original order or decision handed down by the court. Situations where this may apply include:
Over results of marital property division proceedings in divorce cases;
When an order for alimony or spousal support and maintenance has been issued;
In decisions regarding child time sharing and parenting plans;
In cases involving paternity and orders for child support.
Do You Have Valid Cause for Filing an Appeal?
In an appeal, you are requesting a higher court review any decisions made by the judge in your case. Based on the evidence your family law appeals attorney presents, they may either uphold the original order, declare it invalid, or modify it in some way. Filing an appeal may be the best option if you suspect errors or mistakes were made in your family law case.
Time is of the essence in appealing family court decisions. Under the Florida Rules of Appellate Procedure, once a final order is issued, you have only 30 days in which to file a notice of an appeal. You then have 70 days in which to submit a brief detailing the situation and why you think the order should be overturned. Valid causes for filing an appeal include:
Important evidence was overlooked or not submitted.
The proper court procedures were not followed.
You have proof the other party lied or withheld information.
Your previous attorney failed to represent you properly.
The judge made an error of law in your case.

Contact Us Today for Help
As an experienced Fort Lauderdale family law appeals attorney, Vanessa L. Prieto can review the circumstances surrounding your case and advise you on the best course of action. To schedule a consultation, call or contact our Fort Lauderdale office online today.
https://www.vanessaprietolaw.com/did-the-judge-make-a-bad-decision-in-your-divorce-or-child-custody-case/