Relocating With Your Child After a Divorce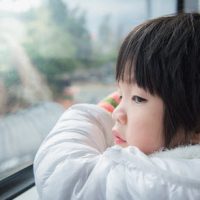 In the aftermath of a divorce, making a fresh start and putting the past behind you is important. For some people, part of this process involves moving to a new city. Whether your move is motivated by a new job, wanting to be closer to other family members, or simply the desire to build a life in a new place, there are serious issues which must be considered before you go. This is particularly true if you are a parent and have an existing child time sharing order in place. 
Laws Regarding Relocation
When you are a parent and go through the process of getting a divorce, child time sharing arrangements play a major role in these proceedings. Based on agreements between you and the other party, as well as evidence presented before a judge, an order will be issued detailing where the child lives and the number of hours each parent is entitled to spend with them on a weekly basis. You are legally required to follow this order and any changes to it must be agreed on by both parties through the court. Failure to do this could result in serious penalties.
If you eventually decide to relocate somewhere that is a significant distance from the other parent, this is something you will need to address through the court. Under Section 61.13001 of the Florida Statutes, you and the other parent may come to your own agreements about a relocation and how it is likely to impact your parenting plan. If this is not possible, you will need to file a petition requesting permission to make these changes. Information you will need to provide includes:
The general location and physical address of the place you are moving to;
The exact reason for the relocation, such as a new job offer;
A proposal for arrangements which still allow the other parent to spend time with the child.
When a parent moves further than 50 miles away with a child, the other parent may be able to make up for lost time through long weekends and extended visits, such as over holidays, school breaks, and other special occasions.
Questions to Ask Yourself Before Making a Major Move
A move to another area is a major decision, particularly when children are involved. You will need to consider the schools in the area, child care providers, and health care arrangements. In addition to plans for them, it is important to ask yourself the following questions:
What does the new place have to offer in terms of job market, culture, weather, and social activities?
What is the housing market like and how much will you need to spend on housing costs?
Do you have friends or family there, to help you adjust?
Do you have enough money set aside to fund a major move?
Let Us Help You Today
When considering changes in a parenting plan or other court orders in your case, Fort Lauderdale child custody and time sharing attorney Vanessa L. Prieto provides the trusted guidance you need. Call or contact our office online and request a consultation today.
https://www.vanessaprietolaw.com/virtual-visitation-and-other-forms-of-electronic-communications-in-child-time-sharing-cases/