Questions to Consider Before Reconciling With Your Spouse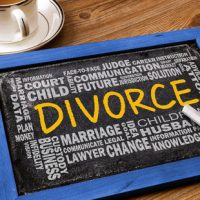 Getting a divorce is a difficult, painful process. It is not something that should be initiated rashly or without thinking through all the consequences. In some situations, a couple may begin divorce proceedings then decide to reconcile. While a good Fort Lauderdale divorce attorney will support whatever decision you eventually make, there are some important questions you need to ask yourself before choosing to go back to your partner.
Legal Considerations When Reconciling
Under Florida divorce laws, the only requirements you need to obtain a divorce is to be a resident of the state and to claim that the marriage is irretrievably broken. If you do file a divorce petition and eventually decide to reconcile, there is nothing to prevent you from doing so or from filing for divorce again at a later date if it does not work out.
However, returning to your marriage could have ramifications on any eventual divorce case, depending on the circumstances involved. While behaviors such as cheating, desertion, gambling problems or other addictions are no longer grounds for divorce, they could entitle you to addition amounts in marital property division settlements and alimony. If you go back to your spouse, it will be seen as condoning the behavior. You will not be able to bring up these past acts in future divorce proceedings.
One way to avoid this scenario is to enter into a post-marital agreement prior to reconciling. This could spell out financial ramifications your spouse would face if the behavior occurs again in the future.
Issues to Consider Before Reconciling
In addition to protecting your rights in the future, there are other issues you will want to address before deciding to reconcile with your spouse. We recommend asking yourself the following questions:
Which one of you initiated a separation or divorce proceedings? What were the exact reasons for filing and do you feel these issues have been addressed?
What ways has the experience of being separated changed each of you? Is there anything that needs to be disclosed before you get back together, such as accumulating debts or having an affair?
Are you both willing to forgive and leave certain things in the past in order to move forward? Can you resist bringing these things up the next time you argue?
Overall, do you feel the problems you have been through with your spouse have brought you closer or further apart?
Did either of you gain new skills or develop new qualities that could help your marriage in the future?
Can you see where certain behaviors caused your marriage to get off track and are you committed to avoiding these behaviors in the future?
Let Us Help You Today
At the Fort Lauderdale office of divorce attorney Vanessa L. Prieto, your well being is our top priority. We can assist you through all aspects of the divorce process while providing the trusted legal guidance you need to protect yourself in the event you do decide to reconcile. To discuss the options available in your situation, contact our office and request a consultation today.
https://www.vanessaprietolaw.com/when-a-marital-affair-results-in-a-pregnancy/