If I or My Former Spouse Remarries, How Will It Impact My Child Support Order?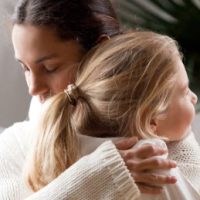 Some people who go through a divorce shy away from relationships for a certain period of time whereas others almost immediately get involved with a new partner. Once your divorce becomes final, there is nothing to prevent you or your former spouse from getting married again. While remarriage does not erase the financial obligations either of you have to any children from your time together, it can impact the exact amount of child support that needs to be paid.
The Impact of Remarriage on Child Support Orders
If you receive child support from a former spouse, a remarriage can impact the amount you are entitled to receive. Under the Florida Statutes, there are general guidelines judges follow in determining these amounts. There are also other factors which influence their decision, such as the amount of time the child spends in each parent's home and the total amount of income and assets each individual parent possesses.
If you remarry after your divorce and your new spouse has a significant amount of income or assets, it could impact any child support you are entitled to receive. While the judge will not consider the exact amount the stepparent has in making a determination, they may reason that your financial need is no longer as great and a greater portion of your own income can now be put towards the child.
If your spouse remarries, it can also impact child support amounts, particularly if they become a stepparent or they have a child over the course of their own marriage. While these additional obligations do not relieve them of the parental obligation to support your child, it could be enough to warrant a new child support determination hearing.
When Your Spouse Requests a Child Support Modification
A Petition for Modification of Child Support can be filed with the court whenever there is a dramatic change in either party's financial situation. This includes dramatic increases in income and assets through remarriage on your part, as well as significant expenses incurred due to the birth of additional children on the part of your spouse.
If your spouse files to have the amount of child support they are required to pay modified as the result of starting another family, the judge will consider the fact that they entered into this situation willingly in rendering a decision. This means that additional children do not automatically mean that a modification is in order. However, these new obligations will certainly factor in a decision. Ways you can protect yourself in this situation include:
Carefully documenting all expenses related to the child;
Providing proof that any child support paid goes directly to your child or children;
Getting an experienced child support attorney fighting on your side.
Let Us Help You Today
When it comes to protecting your rights as a parent and your ability to provide for your child, Fort Lauderdale child support attorney, Vanessa L. Prieto acts as a strong legal advocate on your side. To request a consultation to discuss your options, contact our office today.
https://www.vanessaprietolaw.com/gathering-evidence-in-your-child-support-case/